Man Jailed For Oxford Attacks
9 May 2017, 07:31 | Updated: 9 May 2017, 07:33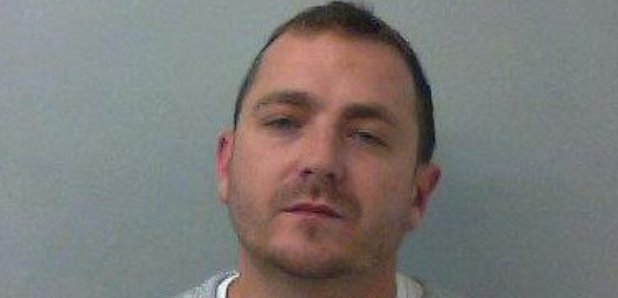 A man from Oxford's been locked up for six and a half years for two separate attacks.
Dean Sturgess glassed a man in a pub in Chipping Norton last August.
The 30 year-old from Danvers Road also punched a woman, causing her to lose two teeth.
The first offence took place in the evening of 28 August 2015, when Sturgess became involved in a verbal altercation with a man in the beer garden of the Red Lion public house on Albion Street, Chipping Norton.
Another man - the victim - went over to try and pacify the situation, and as he walked away he was struck in the head with a glass by Sturgess.
The 42 year-old victim was knocked unconscious and required hospital treatment, including seven stiches to a wound on his head.
Sturgess was arrested on 31 August 2015 and charged on 9 May 2016. He pleaded guilty to the offence.
The second incident took place in Gloucester Green, Oxford on 24 August last year, when Sturgess assaulted a 23 year-old woman by punching her.
The victim fell backwards through a wooden table and hit her face on the floor. She lost her two front teeth, which caused permanent dental damage, and sustained a laceration to her nose.
Sturgess was arrested on 30 August and charged on 5 October.
Following a trial at the same court, he was found guilty.
Sturgess was sentenced to two and a half years in prison for the Chipping Norton offence and four years in prison for the Oxford assault, totalling a combined sentence of 6 and a half years.
Following the trial, Police Constable Lydia Jackson from Cowley Police Station, said: "This was an alcohol-fuelled attack on a young woman in Oxford City centre.
"I am glad that the Judge has passed such a serious sentence on the defendant, and I hope that this acts as a deterrent for anyone committing violent crime within our communities."
Investigating officer of the Chipping Norton offence, Detective Constable Darren Pomroy from Banbury Force CID, said: "This assault was a needless and unprovoked attack, on a member of the public that was trying to help calm the situation down so that he and others could continue their evening out.
"The case was prolonged by the defendant's insistence that he was acting in self-defence, before finally accepting the charges in court.
"The sentence reflects fairly on the severity of this assault and the protracted investigation caused by the defendant's claims. The sentence sends out a message that violence and serious anti-social behaviour is simply unacceptable, and we will work robustly to ensure that offenders and brought to justice for their actions."