Man Sentenced For Oxford Rape
11 May 2017, 17:27 | Updated: 11 May 2017, 17:29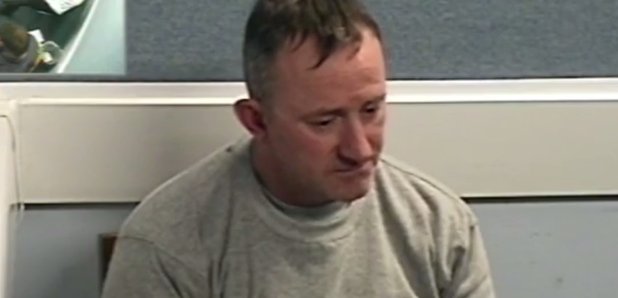 A man's been given a life sentence for raping a woman in Oxford
Mark Pearton, aged 44, of Cavendish Place, Eastbourne, East Sussex, was given a life sentence at Oxford Crown Court today.
At a previous hearing at the same court Pearton pleaded guilty to one count of rape, one count of sexual assault by penetration and one count of possession of a bladed or sharply pointed article.
The victim, a woman, was walking along Harcourt Hill, Botley, between about 7.45pm and 8.10pm on 10 January this year.
Pearton approached the victim from behind and threatened her with a knife.
He then took the victim to Raleigh Park, where he raped her.
Senior investigating officer in this case, Detective Inspector Jim Holmes of Force CID in Oxford, said: "The victim has been living a nightmare since the evening of 10 January this year when Pearton grabbed her from behind, dragged her into a nearby park and raped her.
"I want to pay tribute to the victim for the bravery she has shown throughout our investigation and the subsequent court proceedings. I hope she feels some sense of justice that Pearton has been given a life sentence.
"I would also like to thank all those members of the public who came forward with information during our investigation which ultimately helped us to bring the case to court.
"This was an unusual offence because of its random nature; usually there is something linking the offender to the victim or the location of the offence but Pearton did not know the victim and had no ties to Oxford.
"Initially there was no obvious suspect, however because police officers arrived at the scene quickly we were able to recover items which were forensically examined and traces of Pearton's DNA were found.
"Hours and hours of CCTV footage were obtained from local businesses and buses in the area. When this CCTV was viewed by detectives, Pearton's vehicle was spotted in Westminster Way which is approximately 800m from the scene.
"Our intelligence team then discovered that Pearton was living in Brighton so we worked with Sussex Police to arrest him and search his premises.
"During the search, Pearton was found to be in possession of pornography replicating scenes of rape, which was an aggravating feature in this case.
"Following his arrest, Pearton said the sexual activity with the victim was consensual and made no comment to most of the questions posed to him during police interviews.
"Pearton has shown no remorse for what he has done nor has he acknowledged the impact his offences have had on the victim and the victim's family and friends. He is an extremely dangerous sexual predator who is a threat to women."
Helena Burman, Senior Crown Prosecutor for Thames and Chiltern Crown Prosecution Service (CPS) said: "This case involved the rape of a woman in Botley in January.
"At about 8pm on 10 January this year, the victim was walking along Harcourt Hill, Botley, when she was approached from behind by Mark Pearton, who was wearing a balaclava, and threatened with a knife. With his hand over her mouth, he dragged her to Raleigh Park where he raped her.
"Pearton was subsequently identified from a fast-track DNA submission, arrested and charged on 13 January 2017. During police interviews he claimed the sexual activity had been consensual and then answered 'no comment' to all further questions. However, on 17 February 2017, at Oxford Crown Court, due to the strength of evidence against him, he pleaded guilty to rape, sexual assault by penetration, and possession of a bladed article.
"This was a planned, targeted and violent stranger rape committed by a man, who had only been released from prison two years earlier after being given a life sentence, for which he served 16 years, for another rape. Pearton is clearly an extremely ruthless, predatory and dangerous man.
"This case highlights the commitment of the police and CPS to prosecute cases involving violence against women. The CPS will work closely with partners, as we did with Thames Valley Police in this case, to ensure that robust criminal cases are put before the courts.
"This prosecution would not have been possible without the courage of the victim, who was willing to support proceedings. The physical and emotional impact on her of the abhorrent actions of Pearton is impossible to quantify. I hope that the conviction and today's sentence will offer her some comfort. Our thoughts are very much with her at this time."