Man Jailed For Hampshire Teenager's Ferrari Crash Death
26 March 2018, 12:35 | Updated: 26 March 2018, 12:37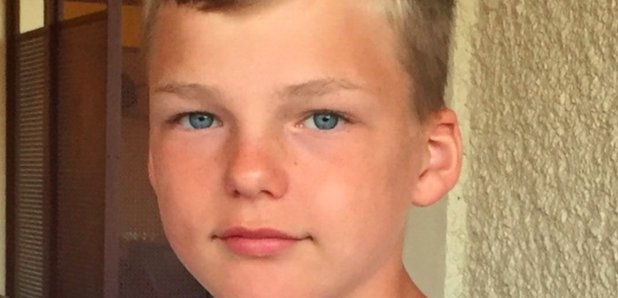 A businessman's been jailed for 18 months, for causing a teenager's death in Hampshire while 'showing off' in a Ferrari.
Matthew Cobden, 39, lost control of the supercar while giving Alexander Worth a spin in North Warnborough in 2016.
He's been given a two-year driving ban and must take an extended retest.
Cobden, of Walton-on-Thames, Surrey, was found guilty at Winchester Crown Court of causing the death by careless driving of Alexander Worth.
The trial heard the 39-year-old gave the youngster a ride in the Ferrari F50 at North Warnborough, Hampshire, but the car "accelerated uncontrollably" and launched into the air, throwing the pair out of the vehicle as they were not wearing seatbelts.
Sentencing Cobden, Judge Keith Cutler said:
"You decided to to put your foot down, the Ferrari was unnecessarily in second gear, it could have been in first gear, and you put your foot down in order to cause a thrill for Alexander, you were showing off, that is the explanation for the accident and its consequences.
"In accelerating such a powerful vehicle, you lost control of it.
"Your evidence was that while you were experienced in driving such cars, the surge of power took you by surprise.
"Nothing that this court can do can bring Alexander back to his mother and father and his family.
"Nothing that I can do can properly reflect or compensate that loss of his life."
Police who investigated the tragic death of Alexander Worth said that the "heart-breaking" case was a reminder of the importance of wearing seatbelts.
Following the sentencing of Matthew Cobden, Sergeant Rik Grant, from Hampshire Police's serious collision investigation unit, said:
"This is a truly tragic case where a young boy has lost his life.
"His family have been left devastated by this but they have shown great courage throughout this heart-breaking investigation.
"This sentence today could never make up for losing Alexander but I hope that it will bring some form of closure to his family.
"When driving such a powerful car, Cobden should have been in total control of the vehicle and taken all precautions to ensure he and his young passenger were safe.
"If anything can be taken away from this collision, I hope that by seeing how important it is to wear a seatbelt, regardless of the length or location of your journey, it might prevent another family going through this nightmare."