Man Trapped After Crane Fell On A Building In Basingstoke
2 November 2017, 11:15 | Updated: 2 November 2017, 11:36
Four fire crews are working to free a man trapped in the cab of his crane after it fell in to the side of a building in Basingstoke.
We have been told the man who is trapped isn't hurt and is communicating with fire crews.
They are trying to help him out of the cab.
No-one else was hurt.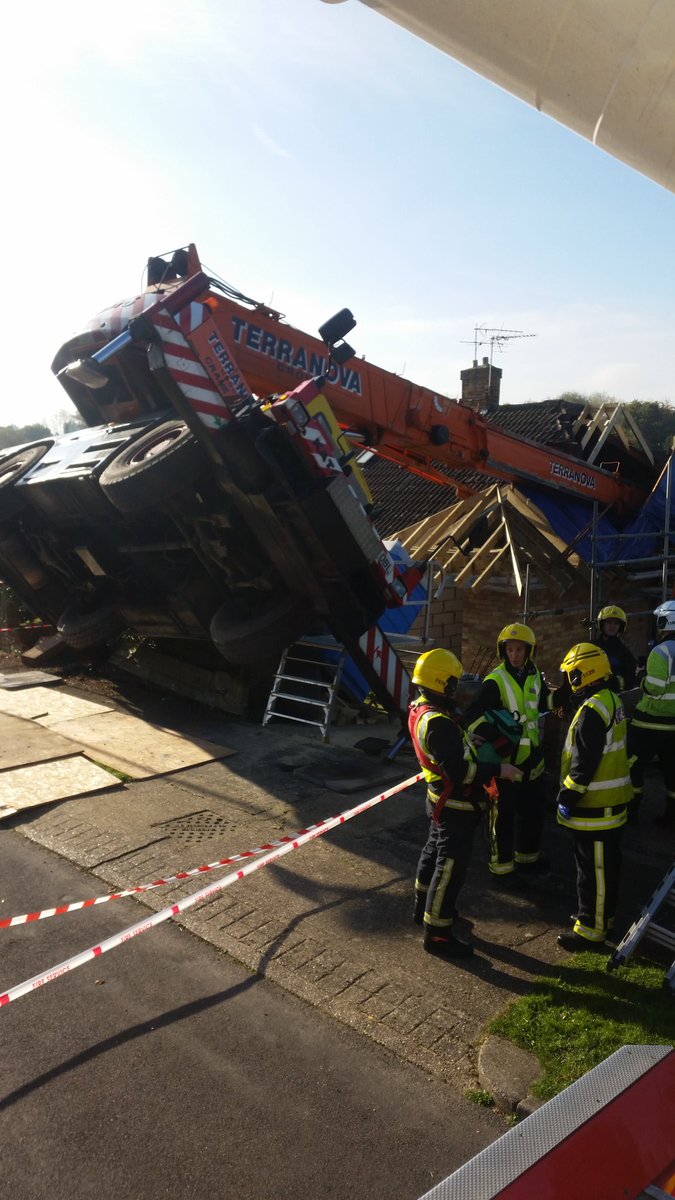 The Fire service were called around 9:50am to Pitman Close in Basingstoke after the crane fell on to a building.
Four crews are there and are working to get the man out safely, they are also trying to stabilise the crane.