Men Escape Helicopter Crash Near Reading
25 March 2017, 09:15 | Updated: 25 March 2017, 09:24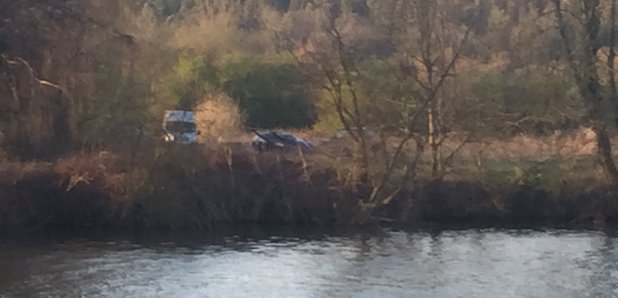 Two men have escaped with minor injuries after their helicopter came down near Reading.
It crashed and landed on its side near the bank of the River Thames at Mapledurham yesterday evening.
Witnesses say it had gone into a spin beforehand.
A witness told the Press Association:
``It flew over quite low and circled the playing field, it then went towards the river and flew along it.
``It then started to look like it was coming into land, it then went below the tree line but we could see it go into a spin, next we heard a loud thud.
``We ran over and saw it was laying on its side, it was on the opposite side of the river to us but we could see someone over there and shouted if everyone got out ok, they gave us a thumbs up.
``Luckily there was no fire.''
A spokeswoman for South Central Ambulance Service said:
``We got a call at 17:51 to reports of a helicopter that had come down.
``We sent two rapid-response vehicles, two ambulance officers and an ambulance crew.
They attended to ``two adult males who sustained minor injuries and did not require hospital treatment.''
(Photo: @lookhowrude on Twitter.)