Military Convoy Recreates General Eisenhower's Berkshire Journey
22 June 2019, 09:32 | Updated: 22 June 2019, 10:09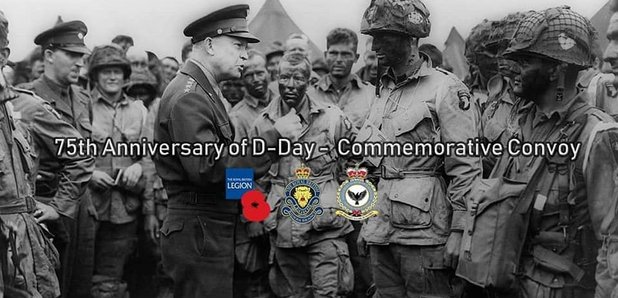 Berkshire and Hampshire are joining together to remember an historic journey American General Eisenhower made ahead of D-Day.
He visited troops heading off to Normandy, at the US airfield at Greenham Common in June 1994.
A convoy of 34 WWII military vehicles will retrace the important 50-mile journey General Eisenhower made through Berkshire.
Starting at Southwick Park, the convoy will include the UK's only Eisenhower lookalike and the route will take in several stops, including former RAF Airfield Lasham, Milestones Living History Museum and on to Greenham via the A339, where the convoy will be welcomed by a parachute drop by the RBL Poppy Parachute Team. A 1950s Auster MK9 will be flown over Newbury.
The parachute drop itself will represent the spirit of the American troops who never made it home, but made Greeham their second home while serving.
Event organiser, Michael Burne, from Military Vehicle Trust's told Heart why it's important:
"Many of the - particularly American - airbourne forces took off from Greenham Common airbase to fly over to France where they jumped behind enemy lines.
"It's very important - firstly to commemorate those soldiers, sailors, airmen who gave their lives in the conflict and also to educate children on the effects of war."

Convoy Route Details and Timings:

" Southwick Park - Convoy to assemble at 8:00 / Depart 10:00

" Lasham Airfield (near Alton via the A32 and A339) - Arrive 11:45 / Depart 12:15

" Milestones Living History Museum, Basingstoke - Arrive 13:00/Depart 13:30

" Sandford Springs - Arrive 14:30/Depart 15:00

" Greenham Common and finish at Newbury College, Berkshire Arrive 15:45