More Oxford Students From State Schools
15 August 2017, 07:41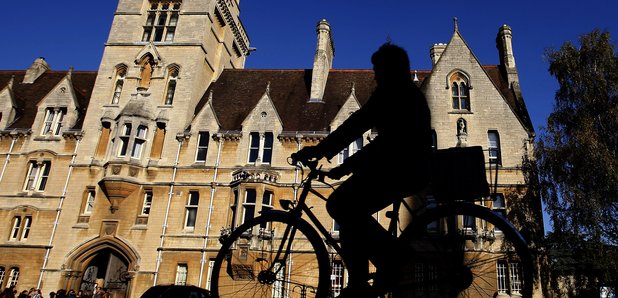 The majority of students admitted to Oxbridge last year were from state schools, figures show.
In total, more than half (58%) of students who took up places at Oxford in 2016 came from the state sector.
The institution said that this was the highest figure on record.
At Cambridge, 62.5% of acceptances were for state school students, up from 62% the year before.
Including international students, Oxford received 19,144 applications for around 3,200 places, while Cambridge had 16,750 applications and took 3,457 students.
Dr Samina Khan, director of undergraduate admissions and outreach at Oxford University, said: "These latest statistics are hugely encouraging and show the progress we are making towards our goal of attracting the best applicants from all backgrounds.
"For the second year in a row, around six out of 10 of our offers have been made to students from state schools.
"We are aware, though, that there is still work to be done in some areas, such as our intake of students from BME (black and minority ethnic) backgrounds."