Mouse Infestation Found In Oxfordshire Pub
4 September 2018, 16:28 | Updated: 4 September 2018, 16:36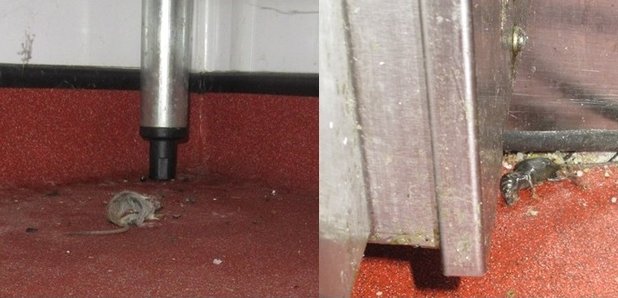 A pub kitchen near Wantage had to be shut down after food inspectors found a mouse infestation.
Owners of The Plough in West Hanney have been ordered to pay just under £1,500 after officers from the Vale of White Horse District discovered a mouse infestation in the pub's kitchen area.
On 15 August, during a routine but unannounced inspection, officers found two dead mice on the floor and mouse droppings stuck to work surfaces and shelving in the pub's food preparation area.
Immediate action was taken by the inspectors, who served a hygiene notice, which prevented the restaurant from serving food to protect the public from imminent risk to health.
Since the initial visit, owners of The Plough have co-operated fully with the inspectors and have taken necessary steps to address the issues raised.
The owners were quick to complete a full deep clean of the kitchens and made structural improvements to the building to prevent pests from entering the pub. The hygiene notice was lifted in just two days and the food preparation area reopened.
Oxford Magistrates Court endorsed the officers' actions and ordered the owners of the freehouse to pay £1,495.50 to cover the council's costs.
Cllr Roger Cox, Leader of Vale of White Horse District Council, said,
"We have a duty to help to protect people's health and hope this action demonstrates that we will always take immediate action, to ensure that all catering businesses understand the importance of high food standards."
The council are continuing to work with the business