Neighbour's Call Saves Didcot House From Fire
2 June 2018, 10:09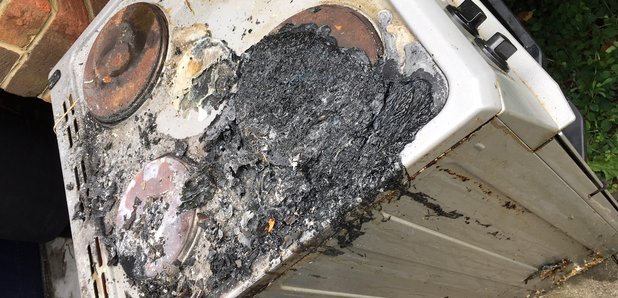 Smoke alarms and a quick-thinking neighbour have stopped a house burning down in Didcot.
It broke out in the kitchen in Newlands Avenue yesterday morning - but fire crews stopped it spreading.
A dog in the house wasn't hurt.
Fire crews from Didcot and Abingdon, supported by our colleagues from South Central Ambulance and Thames Valley Police, attended.
The initial call was made by a neighbour and reported smoke alarms operating and smoke coming from the windows.
Fire crews wearing breathing apparatus forced entry to the property and found that a fire had broken out on the hob in the kitchen of the two-storey house. They rapidly extinguished it using high pressure hoses.
It is believed that the fire was accidental.
Watch Manager Jon Walker from Didcot said: "Thanks to a working smoke alarm inside the house the alarm was raised and the neighbour took the appropriate action in calling the fire service."