New Appeal 20 Years After Reading Murder
3 May 2017, 07:17 | Updated: 3 May 2017, 11:03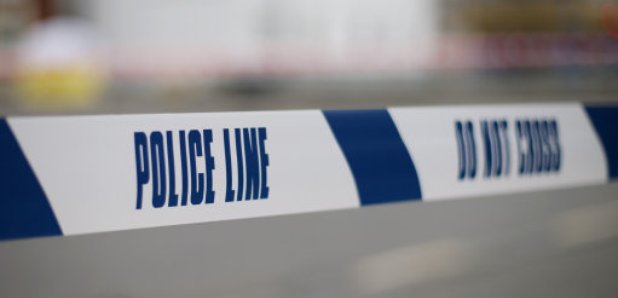 A Reading woman says - whoever started the fire that killed her seven year-old daughter - has destroyed her life.
On the 20th anniversary of Emily Salvini's death - her mum Katie's been telling Heart what she remembers:
"It was a white sheet of fire, right to the top of the ceiling. It wasn't yellow. It was white."
Petrol was poured through the letterbox of their home on Hemdean Road on 3 May 1997.
And the phone line was cut so they couldn't call 999.
Katie said: "Zach (Emily's brother) was crying desperately...so I picked him up and I put him out of the window. It's not that I stopped thinking about him, I knew he was on the ledge.
"And then all I could think about was Emily and I think then I started screaming."
Zach's told Heart, it's his earliest memory.
"It was like something hit my mum as soon she opened the door. And then it was just my mum screaming 'Emily'".
Both Katie and Zach were treated for burns.
Katie says it's changed her life.
"I lived as a hermit for 10 years. I couldn't engage with any of my family. I couldn't see my old friends because their children were the same age as Em. I couldn't go shopping because I didn't want to talk to anyone.
"I've been a very odd sort of mum. So there's guilt with that.
"There's a Katie before and a Katie after.
"The Katie afterwards is probably actually a nicer person. But if I could be that person I was before with Em, I don't care about being a nice person, I'd rather just be me and have my daughter with me."
She's made this appeal to whoever started the fire.
"Please come forward for Emily. Come forward for my children, my family. It wasn't only Emily's life you destroyed, and ours. It was her friends; they were very badly affected."
Peter Beirne from Thames Valley Police also has a message for the person responsible.
"What you did was horrendous. The fact you got away with it for 20 years doesn't mean to say that you'll continue to get away with it. The police will continue to do whatever we can to try and identify you. Please try and ease your conscience and come forward."
He went on to say" "I'm hopeful that in the intervening 20 years what that person did has playued on their conscience. Hopefully they've confided in somebody and that person potentially may not have been able to tell us 20 years ago or 10 years ago, but now there may well be a change in circumstances and they feel able to make contact with us."
On the motive, he said: "They must have been trying to get at Katie Salvini, Emily's mum. But to go to these extreme circumstances is beyond belief."