NHS Cyber Attack: Thames Valley Latest
15 May 2017, 06:11 | Updated: 15 May 2017, 06:15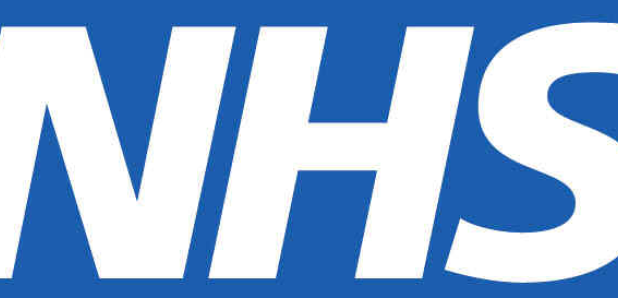 Security experts are warning the full scale of Friday's cyber attack - that hit around 150 countries - may only become clear today.
The NHS says 10 hospitals in England are still facing disruption.
Bosses at Basingstoke Hospital say there'll be no walk-in x-ray service for patients referred by their GP.
Elsewhere - The Royal Berkshire says it's hoping to run services as normal.
But officials say they're still working out what the full impact's been.
Here's the latest statements from the hospitals affected in the Thames Valley...
Royal Berkshire NHS Foundation Trust
The Royal Berkshire NHS Foundation Trust wants to thank local people for their patience during a very challenging time since Friday, when the Trust was affected, along with other parts of the NHS, by a global cyber attack.
In the main, patient care services across the Trust have been maintained throughout the weekend, although there may have been some delays, for which the Trust apologises. The full impact of the cyber attack continues to be assessed together with work to follow through on all aspects of the recovery required to our digital systems.
At the present time the Trust is intending to continue to run services as normal. The Trust is asking that all patients with a planned appointment or procedure attend as expected. Should this change, and the Trust needs to reschedule any appointments, patients will be contacted directly.
Parts of the Trust's telephone system have also been affected, and the Trust apologises that relatives and visitors may have had difficulty getting through to the hospital. This situation is not yet resolved and people are asked to refrain from calling in to the hospital and clinics unless urgent.
If patients do urgently need to call the hospital about appointments planned for Monday 15 or Tuesday 16 May, they are asked to dial 0118 322 5111. The numbers printed on appointment letters are not working but may sound constantly engaged or people may appear to be held in a queue. Switchboard operators are extremely busy at the moment due to the pressure on the system, and callers may have to wait to get through, for which the Trust also apologises.
Mary Sherry, Chief Operating Officer and Deputy Chief Executive at the Royal Berkshire NHS Foundation Trust, has thanked all staff who quickly implemented tried-and-tested business continuity plans on Friday, and over the weekend. These included using backup paper systems where needed and staff making themselves available to support the hospital over the weekend.
Mary said: "I would like to thank all our IT, clinical and admin staff as well as our on-call teams involved. They did a fantastic job of handling the situation and maintaining an almost normal services throughout, and keeping everyone up to date. I'd also like to thank those who volunteered to come in and support ward and admin staff. It was appreciated.

"The good news for our patients is that we continued to run planned appointments over the weekend and maintain emergency services, despite the challenging situation.

"We continue to assess systems to understand the full impact of the cyber attack and follow through on all aspects of the recovery required to our digital systems."

The Royal Berks' A&E also remains very busy. People are asked to consider calling NHS 111, visiting their GP, or using pharmacies, local walk in centres or minor injury unit and avoid attending the A&E unless it is an emergency. Full details of all NHS care facilities are on NHS Choices on www.nhs.uk
***************
Hampshire Hospitals NHS Trust
The national cyber attack has had a limited impact on some of our x-ray facilities at Basingstoke and North Hampshire Hospital. These services will be temporarily reduced while the machines are being repaired.
Emergency services continue and any patient with an appointment should attend as expected unless specifically contacted by the hospital. We would ask patients not to call the hospital to confirm appointments are still going ahead in order to keep our phone lines open for urgent enquiries.
The walk in x-ray service at Basingstoke will be closed on Monday 15 May for patients referred by their GP. Patients can attend Royal Hampshire County Hospital, Andover War Memorial Hospital or Alton Community Hospital as an alternative.
We apologise for any inconvenience this may cause and are working closely with our engineers to restore our radiology machines as soon as possible.