NHS In Oxfordshire Gets New Winter Director
1 October 2018, 16:25 | Updated: 1 October 2018, 16:28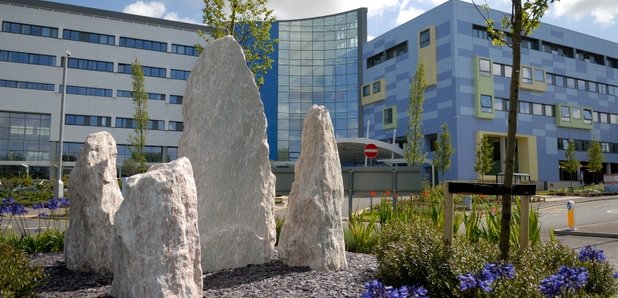 Oxfordshire's become one of the first areas in the UK to appoint a Winter Director to try and ease pressures in the health service.
Tehmeena Ajmal, who will lead a central winter team to reduce seasonal pressures across health and care services.
The team will also work to improve quality and performance of emergency and urgent care in the area.
The Winter Team will ensure all health and care professionals in the county - including social services, GPs, hospitals, ambulance services, mental health services and charities - work together to deliver better, responsive and more joined-up services, especially during the flu season.
Tehmeena said: "Our priority is to ensure patients get the best care especially during winter and this new approach which brings together clinical and community teams should make a difference.
"But this approach will also rely on people having their own winter plan to help protect from coughs, colds and flu.

"I would like everyone in Oxfordshire to have a winter plan for themselves and their family, so that they know what they need to do to keep as well as possible, what they can do if they start to get unwell, and how they can look after their elderly neighbour who might not be able to look after themselves.

"People most at risk of flu can help us by having a free flu vaccination. This includes people aged over 65, people with a long term condition such as diabetes or a kidney or heart condition and also pregnant women. Children aged two and three years can have a free nasal spray vaccine from their GP and school age children will receive the vaccination at school."

GP practices will contact those patients eligible for the free flu jab to attend vaccination clinics which are taking place over the next few months in Oxfordshire. The flu vaccine is an effective way for people to keep well and healthy over winter.

In a joint statement, top health officials in Oxfordshire said

"We are delighted that Tehmeena Ajmal will be leading our new Winter Team, which is due to be based at the John Radcliffe Hospital with staff from all our different organisations which make up Oxfordshire's health and social care system.
"A valuable lesson learned from last year is that we need to work more closely together to provide the best possible care and support for the local communities which rely on all our services during the challenging winter months."