No of 999 Calls On Rise
29 July 2017, 12:09 | Updated: 29 July 2017, 12:29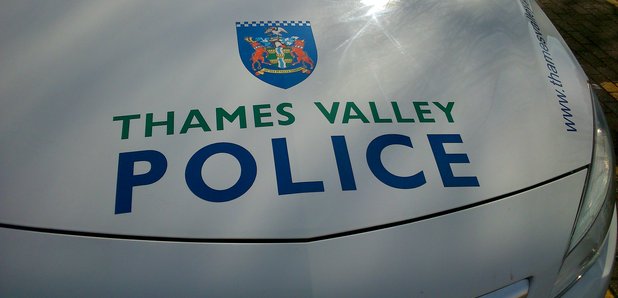 Thames Valley Police, along with emergency services around the country, has been facing an unprecedented number of 999 and 101 calls over the past month.
This surge in calls is believed to be partly attributed to the increase in good weather as we move into the summer season, as well as an increased level of alertness among the public following recent terrorist attacks.
However, officers are increasingly finding that people are calling 999 when it's not an emergency. In an attempt to help people to understand which number they should call and when, we are going to be releasing information on our social media channels and through the media.
The overall number of 999 calls between July 2016-June 2017 has increased by 8.9% (286,938 in 2016/17 compared with 263,428 calls in the same time period in 2015/16). The overall number of calls to the 101 non-emergency number in this time period also increased by 1.2% (1,039,656 in 2016/17 compared with 1,026,923 calls in 2015/17).

We always prioritise 999 calls over the non-emergency 101 number. When we have significant numbers of 999 calls, we dedicate more of our call handlers to operating these emergency calls. At peak times of demand, this reduces our capacity to answer non-emergency calls.
If a life is in danger, a crime is being committed, there's a risk of injury or an immediate police response is required, dial 999. Calls to this number are always free.

For non-emergency police enquiries, call 101. Calls to this number cost a flat fee of 15p, no matter what time of day you call or how long you are on the phone for.

Our peak demand times for 101 calls are between 8am-10am and 4pm-8pm. If callers experience a delay in getting through to us on the 101 number, we are asking them not to phone 999 as an alternative but to please call back later. Non-emergency incidents can also be reported online: https://reportonline.thamesvalley.police.uk/

We receive a significant amount of calls that are not relating to police business. Before calling, please ensure that police are the correct emergency service for your call.


If you are looking for general information or the latest news, please have a look on our website https://www.thamesvalley.police.uk/
Please keep an eye on our website and social media accounts over the next few weeks for further updates. In the meantime, please consider whether your 999 call is a genuine emergency, or whether there is a more appropriate method to contact the police.