Oxford Economist Calls For Care Places
16 August 2017, 09:18 | Updated: 16 August 2017, 09:19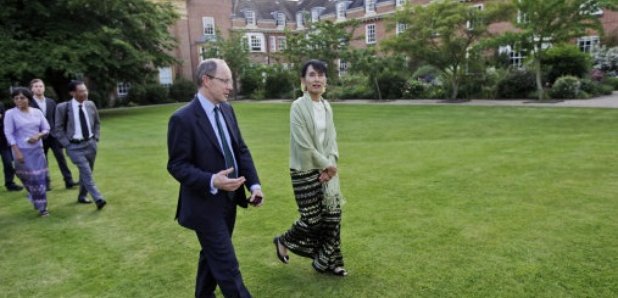 An Oxford economist's calling for more places to be made available in elderly care homes.
Almost 190,000 new care home places will be needed in under two decades to accommodate soaring demand, experts have predicted.

The number of people aged 65 years or older who will need care home places will rise by 85.7% by 2035 - with 189,043 additional places needed, according to a new study published in The Lancet.

Increases in life expectancy have coincided with rises in the number of years that older adults spend with substantial care needs, the authors found.

In a linked editorial, Sir Andrew Dilnot - who chaired a government review on the funding of care and support - said the projections "demand attention and action".

Sir Andrew, from the University of Oxford, added: "Expenditure on the care of older people will need to increase substantially and quickly.

"It will be important to ensure that this expenditure is managed efficiently, and in particular that the boundary between health care and social care is well handled."

Commenting on the study, Janet Morrison, chief executive at the charity Independent Age, said: "Creating over 70,000 new care home places seems to be a tall order for a care sector commonly recognised to be in crisis.

"Older people and their families really can't wait much longer to see a long-term solution to the crisis in adult social care."

Rob Burley, director of policy at Alzheimer's Society, said: "The Government and sector as a whole must act now to ensure we have future-proof plans to accommodate the enormous rise in demand.

"A new approach that recognises the needs of people with dementia is desperately needed."

A Department of Health spokesman said: "High quality care isn't just about care home beds - 61% of people are cared for in their own home and since 2010 there has been a growth in home care agencies of more than 2,900.

"We've given local authorities in England an extra £2 billion boost over the next three years to maintain access for our growing ageing population and to put the social care sector on a sustainable footing for the future."