Oxford Kicks Off Christmas
17 November 2017, 08:00 | Updated: 17 November 2017, 08:04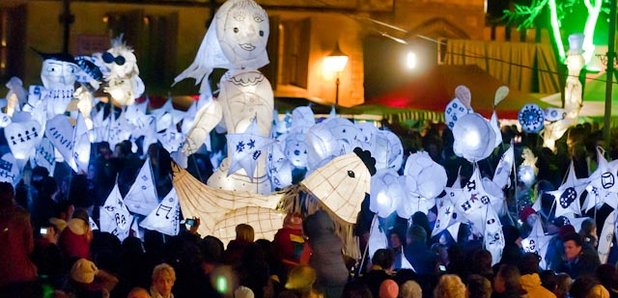 A weekend of festive activities gets underway with the Lantern Parade
Winding its way through the streets of Oxford's city centre, the annual parade will involve approximately 450 people including 300 young people from 11 schools across Oxford, 2 community groups, and 3 local bands all led by the amazing band Mr Wilson's Second Liners.
There'll be an array of spectacular lanterns designed by Paul Batten, more than 300 books will be surrounded by a hot air balloon taken from Around The World in 80 Days by Jules Verne, a compass from Northern Lights by Philip Pullman, a bicycle from The Boy Who Biked The World by Alastair Humphreys, and a spectacular globe.
It starts this evening at 6.30pm at Oxford Castle Quarter ending at the new Westgate Centre an hour later.