Oxford Seacourt Park And Ride Being Extended
1 August 2018, 08:07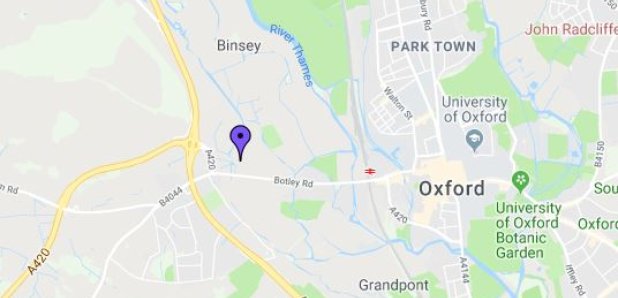 Oxford City Council says work to extend the Seacourt Park and Ride should help tackle congestion.
A nine-month project's starting to create more parking spaces there, as the site often gets full.
The programme will be phased to support the implementation of the proposed Oxford Flood Alleviation Scheme to the south and west of the site.
Oxford Direct Services will undertake the construction phase on behalf of Oxford City Council.
Cllr Alex Hollingsworth, Board Member for Planning and Transport, said:
"The current Seacourt Park and Ride is filling up on most days and demand is predicted to rise further. The extension to the car park will help to prevent traffic and congestion levels rising on the Botley Road and into the city centre."
Shaun Hatton, Head of Operations for Oxford Direct Services, said:
"Oxford Direct Services will undertake this major construction project on behalf of Oxford City Council. We have a long, proven track record and our highly skilled, experienced, staff, having previously provided services to the Oxford Universities and Colleges, Oxfordshire County Council, local hospitals and other organisations as well as the City Council.
"We're aiming to get the job done on time and with the minimum amount of disruption to residents and park and ride users."