Oxford 'Seriously Water Stressed'
23 November 2017, 08:00 | Updated: 23 November 2017, 08:31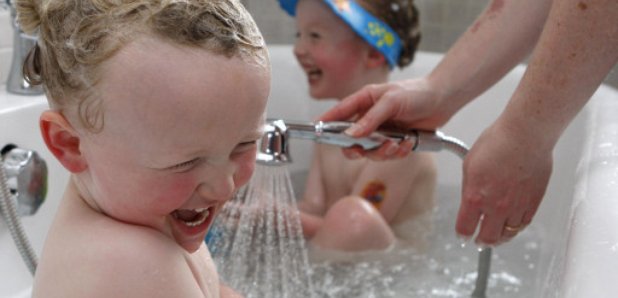 People in the city are being urged to save water by taking shorter showers and using water-saving devices.
An advertising campaign has been launched in Oxford reminding residents there's no substitute for water in a renewed drive by Thames Water.
Oxford is classed as "seriously water stressed" by the Environment Agency, meaning there needs to be a proactive plan to help conserve water in the area to ensure there's enough to meet growing demand.
Thames Water is running a number of initiatives to reduce leakage on the city's hundreds of kilometres of pipes, including using listening devices to detect water escaping from the network, and is now helping residents to use water wisely, whatever the weather.
The campaign features everyday household items such as washing machines, baths and showers being used with sand, honey and orange juice instead of water, showing there's no substitute for the precious resource, and has been plastered on billboards and bus stops throughout the city.
Research shows on average, Oxford residents use 137 litres each every day, and the new initiative follows a similar successful campaign last year.
Andrew Tucker, water efficiency manager at Thames Water, said: "Our last campaign in Oxford was really well received, but there is still a lot more we can all do to help conserve water.
"People don't normally think water is scarce in the UK, some days all it seems to do is rain, but the truth is we get about half as much rainfall as Sydney and with an ever-increasing population, we really do need to make the most of what we get.
"It really is a precious resource, and we'd love for as many people as possible to install our free water-saving gadgets. Small changes make a huge difference – installing just one of our showerheads could save a family up to £90 a year by reducing their metered water and energy bills."
The water company hands out thousands of free water-saving devices to households every month, and will be carrying out smarter home visits in Oxford and Abingdon, showing residents how small changes or quick repairs to dripping taps or leaky loos can save hundreds of litres of water every day.