Oxford Teenager Jailed For Manslaughter
5 July 2017, 11:03 | Updated: 5 July 2017, 12:51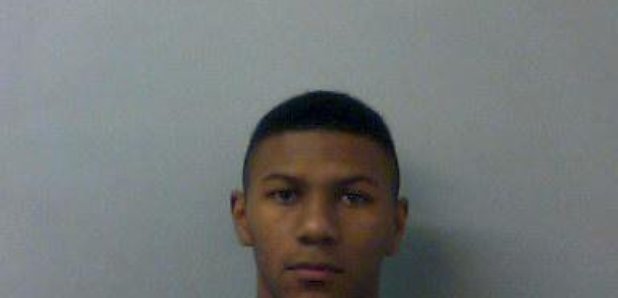 18-year-old Iman St Clair of Kestrel Crescent in Oxford, was sentenced to a total of four years' in prison at Oxford Crown Court.
St Clair pleaded guilty to one count of manslaughter at the same court on 8 June.
On Tuesday, 25 October, between 11.30pm and 11.45pm, St Clair and a group of males were involved in a verbal altercation with Eamonn Anderson, aged 56, in High Street, Oxford.
St Clair then assaulted Mr Anderson, who fell from his bicycle and sustained serious head injuries.
He was taken to hospital for treatment but he sadly died from his injuries on 11 November.
St Clair was charged with one count of murder on 17 November but pleaded guilty to an alternative charge of manslaughter which was accepted by the prosecution.
Senior investigating officer, Detective Chief Inspector Mike Lynch, of the Thames Valley Police Major Crime Unit, said: "St Clair's actions on 25 October were violent, and Mr Anderson tragically died as a result of them.
"Although St Clair did not mean to kill Mr Anderson, he subjected him to a serious assault.
"If he had not done this, Mr Anderson would still be alive.
"This has understandably been a traumatic time for Mr Anderson's family and I would like to thank them for their support and bravery throughout this process. I hope that today's sentencing will start to help them to gain closure and to move on from this ordeal.
"This case shows how serious the consequences can be when people are involved in altercations, and I hope that it serves as a warning and a deterrent to people."
Rachel Lomas, Senior Crown Prosecutor for Thames and Chiltern Crown Prosecution Service said: "We have worked closely with Thames Valley Police since this investigation was launched and as a result of the hard work and diligence of the prosecution team, a just outcome has been achieved. The CPS and police are committed to protecting the public from violent criminals and will continue to vigorously prosecute all such offenders.
"Today's sentence should act as a deterrent to others that violence will simply not be tolerated in our communities.
"We know that nothing will bring Mr Anderson back to his family and friends, but we hope that today's sentence brings them at least a small sense that justice has been done. Our thoughts are very much with them all at this time."