Oxford To Protest Trump Visit Plans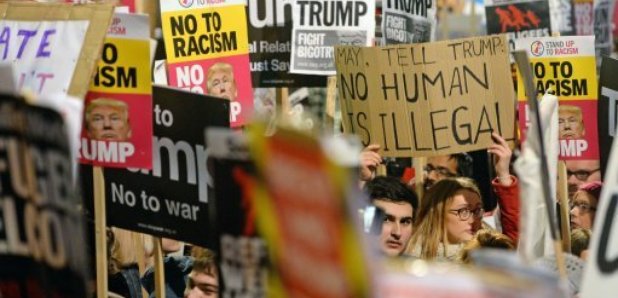 Oxford will join cities across the country later protesting Donald Trump's upcoming state visit to the UK.
It comes as MPs debate the trip after nearly two million people signed a petition against it.
They will also consider an alternative petition, backed by almost 312,000 signatories, demanding the state visit goes ahead.
In its official response to the petitions, the Government stressed ministers believe "the President of the United States should be extended the full courtesy of a State Visit''.
Adding, ``We look forward to welcoming President Trump once dates and arrangements are finalised,''.
Oxford's protest will be held at Carfax from 5.30pm this evening (Monday 20th February).
Oxford Stand Up To Racism has said it wants it to be a "massive roar against oppression".