Oxford's Westgate's First Christmas
21 December 2017, 07:00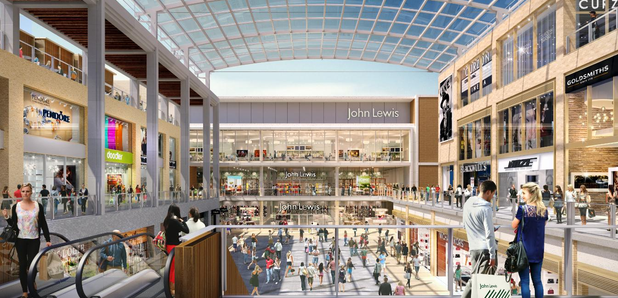 Last week visitor numbers were up 13 percent in the city centre - that's an extra 86 thousand people.
Figures from 4 to 10 December show that footfall for Oxford over the last 52 weeks is 3.7% up on the previous year, while footfall for the year to date is 4.1% up on the previous year. The number of visitors counted for week commencing 4 December 2017 was 720,605. The busiest day in the same week was Saturday with 145,514 visitors. The peak hour of the week was 2pm on Saturday with footfall of 15,212.
Footfall in the city centre has continued to maintain its positive trend with the opening of Westgate Oxford Shopping Centre in October. The footfall counters are located in Queen Street, Cornmarket and St George's Place, and clearly show that Cornmarket is still the busiest location of the three, confirming that the pedestrian flow is not concentrated in the west of the city centre.
Empty units in the city centre are also filling up quicker than expected following the relocation of some retailers to the new Westgate. The number of voids in both the primary and secondary retail areas of the city centre is about 6% of the total, which compares with a current UK average of 12%.
Councillor Bob Price, Leader of Oxford City Council, said: "As expected, the opening of the Westgate Centre has given a massive boost to the number of people coming into the city and the monitoring data shows clearly that this increase has been felt widely across the city centre in the run up to Christmas. The Broad Street Christmas Market has been very popular again and many local choirs have performed there. The empty shop units created by businesses moving to Westgate are filling up fast and from our discussions with landlords it seems that very few will remain empty for long. Demand for retail space in the city centre is strong and we hope that more independent traders will be attracted by the increased availability of shop units in prime locations."