Oxfordshire Firecrews Tackle House Fire
9 December 2018, 09:17 | Updated: 9 December 2018, 09:37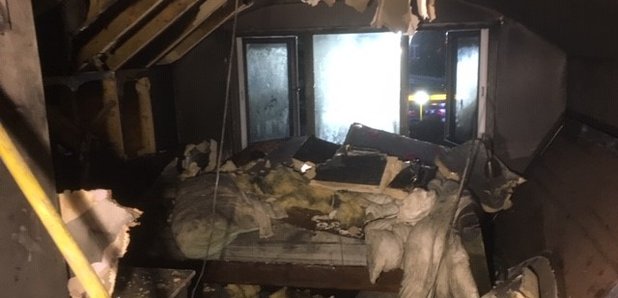 Firefighters from Abingdon, Didcot and Oxford have put out a fire in the roof and first floor of a house in Drayton.

It broke out in Abingdon Road yesterday afternoon (December 8) - crews say the owner got out safely thanks to smoke alarms.
Station Manager Gary D'Anger said.
"The occupier of the property was alerted to the fire by smoke arms fitted in the house.
"This allowed him to evacuate the house and quickly raise the alarm. This early indication of the fire and the prompt arrival of the fire service undoubtedly prevented the fire from destroying the property"
"The fire fighters had to work in hot cramped conditions to extinguish the fire due to it spreading into voids within the roof."
The cause of the fire is being investigated, but it is not thought to be suspicious at this stage.