Oxfordshire: Former Nurse Admits Sex Attacks On Women
30 March 2015, 15:13 | Updated: 30 March 2015, 15:16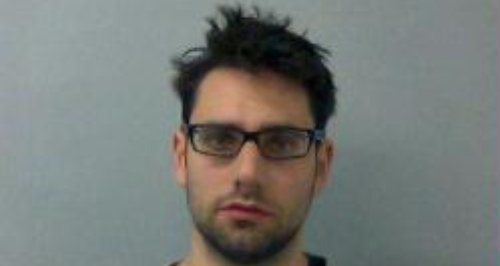 A staff nurse from Oxfordshire has admitted raping three women, one aged just 18, in a hospital's emergency department, as well as a series of other sexual and voyeurism offences.
Andrew Hutchinson, of Garford, near Abingdon pleaded guilty at Oxford Crown Court to the attacks at the John Radcliffe Hospital.

The other victims were aged 35 and 22.

Hutchinson, 29, also pleaded guilty to charges of voyeurism and outraging public decency in relation to two girls aged 10 and 15 at the White Horse Leisure Centre in Abingdon as well as two offences of sexual assault against women aged 24 and 21 in the medical tent at the Wilderness Festival.

He also admitted several further voyeurism offences and of making indecent images of children as well as one count of theft of medical equipment related to the theft of a nasopharyngoscope stolen from the Oxford University Hospitals NHS Trust John Radcliffe Hospital in November 2013 and one count of theft/possession of a controlled class B drug ketamine - found in his possession in December last year.

Hutchinson was arrested by Thames Valley Police on suspicion of voyeurism offences at the White Horse Leisure Centre in Abingdon in November 2013 and was charged in December last year before additional charges were added in January.

A Thames Valley Police spokesman said: ``At the time of his arrest, Hutchinson was employed as a staff nurse at the emergency department of the John Radcliffe Hospital. Since his arrest he has not worked for and is no longer an employee of Oxford University Hospitals NHS Trust.

``His arrest led to the detection of further offences from images on devices seized from him, including a mobile phone, computer equipment, memory stick and camera.

``The victims in the images of sex offences had been unaware that offences were committed against them because they were unconscious at the time the offence took place.

``The victims of the voyeurism offences, apart from those who had made reports to police, had been unaware that they were being recorded or filmed.

``Thames Valley Police undertook extensive investigative work to identify all the victims of offences in all images in which it was possible to establish an identity.

``All identifiable victims of Hutchinson have now been contacted by Thames Valley Police to be informed of the offences which took place against them and receive appropriate support.''

Detective Chief Inspector Mark Johns, of Thames Valley Police CID, said: ``I am pleased that Hutchinson has pleaded guilty to his offences and spared his victims having to endure a trial to receive justice.

``This has been a complicated and unusual case as the victims of his sex offences were not aware that offences took place because they were not conscious. Thames Valley Police sent specially trained officers to personally speak to all the victims, who showed great courage when informed with such distressing news.

``I have no doubt that Hutchinson would have continued to offend had he not been arrested.''

Hutchinson has been remanded in custody until he is sentenced on April 27.