Oxfordshire Population Set To Grow 27%
8 September 2017, 12:37 | Updated: 8 September 2017, 12:56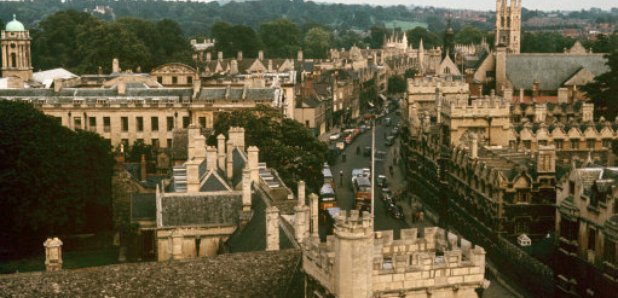 A new report shows the county could increase by an extra 184,000 by 2030.
The forecast comes from Dr Jonathan McWilliam, Director of Public Health for Oxfordshire County Council.
He says it'll put a huge strain on our already stretched infrastructure such as roads and schools.
The report says "Between 2000 and 2015, the total population of Oxfordshire increased by 70,700 people (+12%) compared with 11% across England. Plans for a significant expansion in new housing, following the Oxfordshire Strategic Housing Market Assessment, imply a growth in the population of Oxfordshire over the next 15 years of more than double that of the previous 15-year period. Oxfordshire County Council population forecasts, based on expected housing growth, predict an increase in the number of Oxfordshire residents of 183,900 people (+27%) between 2015 and 2030."
"This is a massive increase by any standards and will put a huge strain on our already stretched
infrastructure such as roads and schools."
"Will Government funding of statutory services keep pace? No one knows the answer, but we do
know that health and social services are already stretched to breaking point.
What we also know is that the old ways of doing things aren't likely to cope with such an increase
as they stand. Our planning systems need to work far more slickly and intelligently if we are to
have the transport systems people will demand. The daily commute will become increasingly
tortuous and movement more difficult. Perhaps home working and IT solutions point the way
forward."

"Of course, people tend not to like change – it's hard-wired into us. During the last year local NHS
organisations put forward proposals about radically changing the way hospitals and community
services might be changed to cope with this pressure. The response was - to put it mildly - mixed.
It's like one of those problems in which you push the problem down in one place but that makes it
pop up in another – for example, the NHS proposed increasing the care carried out by people
coming to hospitals for the day (ambulatory care), but it is outside the NHS's remit to plan for the
increase in journeys and traffic and parking that implies, and so another problem is created.
All of this means that the problem of population growth is too big for any one organisation
to cope with alone – we need to harness plans for housing, transport, the NHS and social
care to the same yoke so that we can plough a single furrow.
We haven't solved this yet but the problem is staring senior executives and senior Councillors in
the face. Necessity will, as always, drive the solution, and the solution we need is to craft a
unified planning system."
You can read the full report at:
http://mycouncil.oxfordshire.gov.uk/ieListDocuments.aspx?CId=148&MId=5106