Oxfordshire Prison Criticised
6 September 2017, 07:38 | Updated: 6 September 2017, 07:40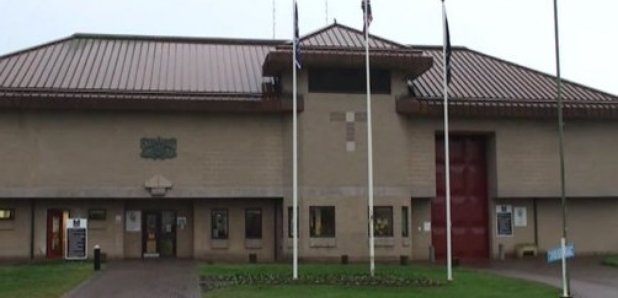 Violence, drugs and gang problems are rife at a jail suffering from "chronic" staff shortages, an inspection report warns.
HMP Bullingdon is not safe enough and urgently requires a boost to officer numbers, the prisons watchdog found.
The assessment also flagged up concerns over "poor" offender management work for those held at the establishment in Oxfordshire.
Despite having a significant number of higher-risk inmates, including those sentenced for violent or sexual offences, risk management planning for their release was found to be "too limited" in some cases.
Bullingdon held 1,109 adult and young adult males at the time of the inspection in April and May.
HM Inspectorate of Prisons (HMIP) said there was "clear evidence" of a significant drug and gang problem in the jail, with regular finds of drugs, mobile phones and weapons.
Although target searches were regularly commissioned, they were often not carried out owing to staff shortages, the report said.
About a third of prisoners felt unsafe and violence remained high, despite some early signs that it was reducing, according to HMIP.
The watchdog noted that Bullingdon was one of the few public sector jails where prisoners could get a full shop order within 24 hours of arriving at the facility.
This was an "unusual and impressive innovation" that reduced the chances of inmates falling into debt and related bullying, the assessment found.
Since the last inspection in 2015, three prisoners had taken their own lives, and there had been a significant increase in self-harm incidents.
HMIP warned that "substantial and chronic" staff shortages had resulted in a reduced regime and most prisoners had too little time out of their cells.
The findings are the latest to raise concerns over staffing levels, which have come under the spotlight after much of the prisons estate in England and Wales was hit by surging levels of violence and self-harm.
Chief Inspector of Prisons Peter Clarke said the "key message" from the Bullingdon inspection was "the urgent need for increased staffing".
He said: "It was clear to us that this was a strategic problem that was undermining everything the prison was trying to do.
"Despite this ... many - not least the governor - were doing their best to effect improvement and were proving capable in doing so.
"This suggested that there was cause for continued optimism."
Michael Spurr, chief executive of HM Prison & Probation Service, said: "The Governor (Ian Blakeman) and his team are committed to improving outcomes for prisoners at HMP Bullingdon.
"The prison does need more staff and we are providing the Governor with central support to accelerate recruitment of permanent staff.
"In the meantime, additional prison officers are being provided to HMP Bullingdon from other establishments to ensure that the Governor can deliver a structured and decent regime for prisoners on a daily basis."