Pippa Middleton's Wedding Day
21 May 2017, 12:20 | Updated: 21 May 2017, 12:26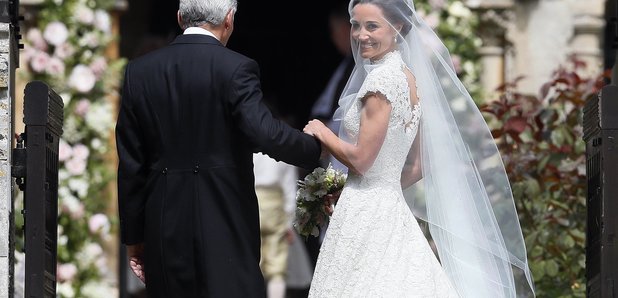 Royals and celebrities at St Mark's church in Englefield in Berkshire - to see Pippa Middleton tie the knot with fiance James Matthews.
Prince George and Princess Charlotte are page boy and flower girl at the ceremony in Englefield.
Prince William and Prince Harry walked in together
The bride arrived with her dad at St. Mark's Church.

After the service the guests travelled to the Middleton's family home in Bucklebury for the reception which is being held in a huge glass marquee which has been set up in the grounds.
A no fly zone over the area is now in place until tomorrow banning planes as well drones, balloons and even parachutes mainly over the village.
People lined the seven mile route from the Church to the Middleton's family home in Bucklebury. The happy couple waved to the people who had turned out to catch a glimpse of them.
Prince Harry's girlfriend Meghan Markle wasn't at the church service
but Prince Harry was pictured driving her to Berkshire from London last night.