Police Crackdown On Bad Eyesight Starts
3 September 2018, 08:39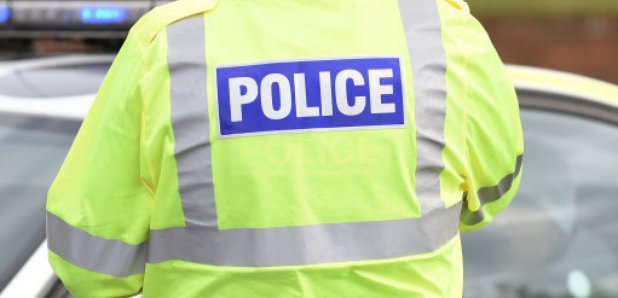 Hampshire and Thames Valley Police and are two of three forces who've started a crackdown on drivers with bad eyesight.
Any motorists stopped this motnth will have to read a number plate from 20 metres.
If they can't, they will have their license immediately taken away.

Data from the tests will be used to improve understanding of the extent of poor driver vision.
The initiative - which is also being run in the West Midlands - is being supported by road safety charity, Brake, and opticians, Vision Express.
Sergeant Rob Heard, representing the police forces taking part in the campaign, said: "Not being able to see a hazard or react to a situation quickly enough can have catastrophic consequences."
He warned that officers will be carrying out eyesight checks "at every opportunity".
Brake and Vision Express want a recent eye test to be required when licences are renewed every 10 years.
At the moment, the only compulsory test takes place during the practical test, when learners have to read a number plate from 20 metres.
Once someone has got their licence, it is up to them to tell the DVLA if they have a problem with their eyesight.
Joshua Harris, director of campaigns for Brake, said: "It is frankly madness that there is no mandatory requirement on drivers to have an eye test throughout the course of their driving life.
"Only by introducing rigorous and professional eye tests can we fully tackle the problem of unsafe drivers on our roads."
Jonathan Lawson, chief executive of Vision Express, said: "We believe official Government statistics on the impact of poor sight on road safety are the tip of the iceberg and we know the public feel the same as we do about tackling poor driver vision."
Steve Gooding, director of the RAC Foundation, said: "The human cost of driving with failing eyesight and having an accident can be immeasurable.
"Drivers mustn't just keep their eyes on the road, they must ensure they can see what's ahead."