Police Raid Homes In Basingstoke
21 September 2017, 08:01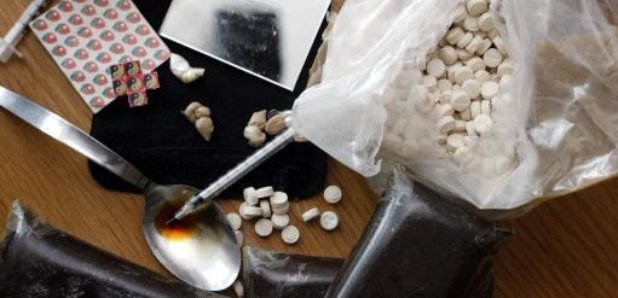 3 properties were searched as part of drugs operation Fortress
The warrants took place at addresses in Attwood Close, Berwyn Close and Pinkerton Road.
A 37-year-old man from Basingstoke was arrested on suspicion of possession of a controlled drug of Class A and possession with intent to supply of a controlled drug of Class B.
He is currently in police custody.

Officers also seized a quantity of suspected Class A drugs and paraphernalia.

The operation was led by Basingstoke's Safer Neighbourhood Team, with help from officers from across the force, including the Force Support Unit and a dog handler from the Joint Operations Unit.

Inspector Luke Aslam said: "Class A drugs and associated violence can blight the lives of users, their families and the local community.
"We are committed to disrupting those who come to Basingstoke to peddle these substances.
"They should be under no illusion – if you come to Basingstoke to deal Class A drugs, expect to be arrested and prosecuted."

Fortress is a campaign to reduce the harm of drug-related violence. One of the aims is to restrict the supply of Class A drugs and officers are keen to hear from anyone who is concerned about illegal drugs or drug-related crime in their neighbourhood.

The things to look out for are as follows:
• A sudden increase in visitors to a house or flat and people only staying for a very short time
• Short exchanges between small groups of people at or close to a flat or house
• Residents leaving a flat or house on numerous occasions throughout the day and returning a short time later
• People loitering in an area and using their mobile phones frequently
• New-looking or hire cars parked outside a house or flat that wouldn't normally be there, and being driven by somebody that you wouldn't normally associate with driving that style of car.

If you have any concerns, call police on 101 or 999 if a crime is in progress.
If you don't want to speak to the police directly, you can call the anonymous Crimestoppers charity on 0800 555 111.