Police Vehicle And Car Involved In Serious Crash Near Reading
23 January 2018, 17:42 | Updated: 23 January 2018, 18:03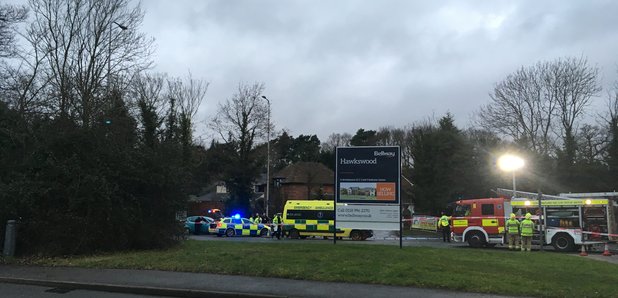 A Police vehicle is one of two cars involved in a serious crash on Bath Road (A4) near Reading.
There's been a serious crash involving a police vehicle and car on Bath Road (A4) just outside Calcot Park Golf Course.
Police, ambulance and fire crews were called to the crash at around 3.50pm today (Tuesday 23rd Jan).
Road closures are in place between the junction of Old Bath Road and Mill Lane and it is expected to stay that way for at least four to five hours (information from 17:13)
Avoid the area if possible, the traffic going in to Reading on the A4, Bath Road is backed up to the Sainsbury's traffic lights near the M4 junction.
Thames Valley Police say they will provide more details when they can.