Reading Supermarket Open After 20 Hour Protest
13 October 2017, 08:35 | Updated: 13 October 2017, 16:32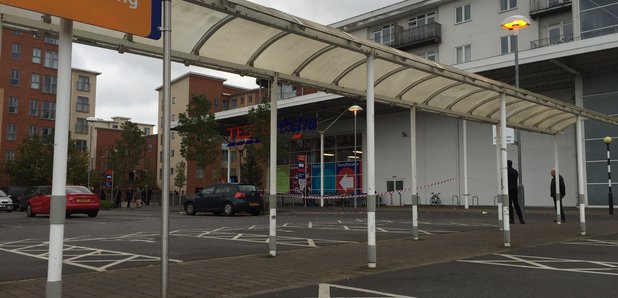 A man climbed up inside the roof in the Tesco Extra store on Portman Road in protest.
The supermarket in Portman Road was evacuated and cordoned off yesterday evening.
A man climbed up into the roof space of the store at around 6pm and spent the night there.
He claims he was wrongly accused of stealing by Tesco and sacked from his job as a security guard.
The drama finally ended at 3pm today when the man came down from the rafters of the store peacefully.
Thames Valley Police say they have arrested a 46-year-old man from Reading on suspicion of Public Order Act offences in connection with the incident and he is police custody but the incident involving a concern for a man's welfare has been safely resolved.