Reading Outdoor Pool Open Again
30 October 2017, 11:00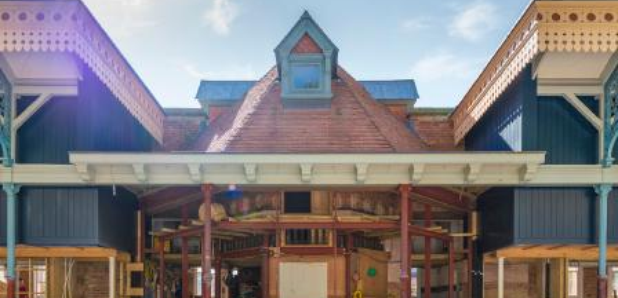 After a break of nearly half a century Kings Meadow comes back to life as the Thames Lido.
First opened to the public in 1902 as the Ladies Swimming Baths, the site is believed to be the oldest surviving outdoor municipal pool from the Edwardian period.
The team from Lido Bristol were given the opportunity in 2013 to redevelop the site and restore the pool to residents of Reading after being abandoned for 43 years.
The 120-cover restaurant sits along the northern edge of the building, nestled between the pool and the Thames. The restaurant will be open 7 days a week for breakfast, lunch and dinner. The kitchen will reflect the authentic Lido style that has been developed by Executive Chef Freddy Bird.
From its launch in 2008 in Bristol, Executive Chef, Freddy has developed his unique take on Moorish and Mediterranean cooking in the award-winning Bristol Lido kitchens and he will now be taking charge of the kitchens at the Thames Lido. The menu will echo the style of the Bristol kitchens with dishes that focus on the provenance of ingredients, primarily cooked over fire and in wood ovens.
The open kitchen has a tailored-made fire pit which will be the focal point for the chefs to cook from and they will produce a daily changing a la carte menu reflecting the seasons and local ingredients.
The 25 metre outdoor heated pool will be open all year, 7 days a week from 6am to 10pm. Heated to a temperature of around 22-25 degrees, the pool will be flanked by a poolside relaxation area and bar with its own hot tub. The bar area is open to the public between 8am to 11pm, serving a tapas menu from midday and cakes and sweet offerings in the afternoon.
There is also an 80-seat function room on the first floor overlooking the river.
The spa facilities available at the Lido are focused on quality of service and centred on relaxation, indulgence and a healthy love of the outdoors. There will be a menu of bespoke massage treatments, alongside 2 poolside saunas.