Reading Services Best In The Country
16 October 2017, 08:34 | Updated: 16 October 2017, 08:42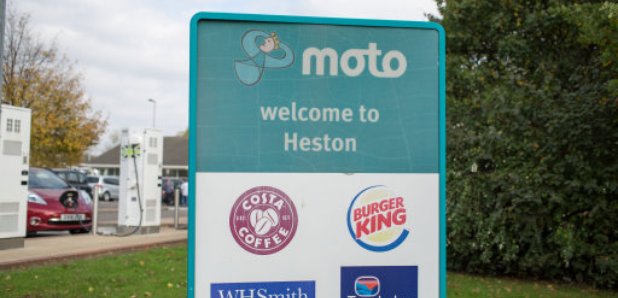 But further along the M4 Heston Services, Eastbound near Heathrow Airport's named the worst in England
Heston scored a customer satisfaction rating of just 62% - the lowest in the country - in a survey by watchdog Transport Focus.
The west London site will be 50 years old next year and is the final rest stop for motorists driving to the capital on the M4.
Heston has been subject to a number of scathing Google reviews in recent months.
One described it as "dirty, old and tired", while another said it was the "worst motorway services I've ever been to" with toilets that are "pretty rank".
Another reviewer advised drivers: "Keep going you are nearly in London."
The report found that the best stopping off point in England is Reading Services Westbound, which earned a score of 100%.
A spokesman for Moto, which operates both Heston and Reading services, said: "We're disappointed that the visit to Heston East was done in the middle of building works, although we recognise that in this instance we haven't done as well as we should have done.
"I think it's only fair to point out that Heston East is one of the smallest service areas on the motorway network and so is unable to provide many of the facilities we have at our larger sites."
Transport Focus surveyed 8,700 customers for their opinion on subjects such as toilets, staffing and food at all 112 service areas in England between February and April.
Stafford Services Southbound on the M6 in Staffordshire was given the second lowest ranking with a satisfaction score of 70%, followed by Rownhams Services Southbound on the M27 in Southampton at 75%.
An investigation by the Press Association last year found that 10 motorway service areas had food outlets failing to achieve good hygiene standards.
AA president Edmund King said: "British drivers have a love/hate relationship with service areas depending on where they are, how busy they are and how expensive they are.
"We need to attract drivers to stop as some 10% of fatalities on motorways are due to driver fatigue.
"For some people, being able to get a decent, discounted coffee is all that they ask for and that might just enhance their safety."
Across all service stations, 90% of customers said they were satisfied with their visit, although just 64% thought the food or drink available was value for money.
Transport Focus chief executive Anthony Smith said: "Our research shows that up and down the country motorway services are providing customers with a good experience and are playing a positive role in helping them rest and recharge before continuing to drive.
"They tell us they feel less stressed and are more awake after a good break.
"Motorway service operators must not rest on their laurels however. Our message is clear: use the results to deliver even higher levels of customer satisfaction in future."
Transport minister John Hayes has created a taskforce to upgrade the design and landscape of new and existing motorway services.
When he launched the group in July he said the stop-off areas would be given a makeover to create "beauty at every turn".
Responding to the results of the Transport Focus survey, Mr Hayes said: "Motorways services can and should be lovely places for drivers to enjoy - not just places they have to stop.
"Congratulations to those scoring the most highly. They show what can be done."