Reading Sex Attacker Jailed For Six And A Half Years
21 September 2018, 15:37 | Updated: 21 September 2018, 16:30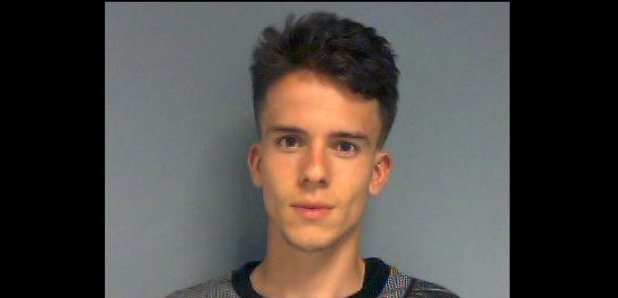 A man from Reading's been jailed for 6 and a half years for sexually assaulting a woman in the town centre after a night out.
Roman Ungurean, aged 21, of Links Drive, Tilehurst, admitted two counts of sexual assault at Reading Crown Court.
At around 5am on Thursday 5 July, the victim, a woman in her twenties, met Ungurean by chance in Reading.
The victim agreed to get some food with him and walked around the town centre with him, before Ungurean snatched the victim's phone to try and find a hotel.
The victim booked a taxi to go home, at which point, Ungurean dragged her into Merchants Place and sexually assaulted her.
Despite the victim pleading with him to stop, he instead further sexually assaulted her in Union Street.
After the assault, Ungurean threatened he would kill the victim if she reported it.
Ungurean then dragged the victim into Broad Street where she screamed causing him to run away.
Ungurean was arrested on 6 July and subsequently charged with two counts of sexual assault.
Investigating officer Detective Constable Peter Cave, of Force CID based at Reading police station, said:
"The harrowing events of this assault were captured on a CCTV camera's microphone and were played to Ungurean in interview and at the sentencing hearing.
"The victim could not have been clearer at any point that what was happening was not wanted, and yet Ungurean continued, through her screaming and crying.
"Ungurean pleaded guilty at the first hearing, but has displayed no remorse or contrition in the face of this compelling and upsetting evidence.
"The victim has been exceptionally brave throughout this investigation, and did not think she would be believed however I hope this case demonstrates to other victims how seriously such offences are taken.
"I hope that this lengthy sentence provides some solace to her to enable her to be able to begin the difficult process of being able to move on from such a distressing experience in her life."