Reading Woman Issues Doppler Warning
20 June 2017, 07:18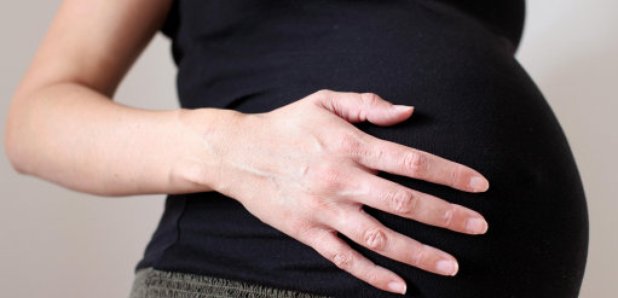 A woman who lost her first baby despite feeling reassured by a doppler machine has spoken out to warn other pregnant women against using them.
Vicky McNelly, 29, from Reading, suffered the stillbirth of her daughter Evie in June 2015 when she was 40 weeks pregnant.
She now has an 11-month-old daughter, Florence, with her partner, Stephen, 30.
She said: "I'd used a home doppler a handful of times throughout my pregnancy.
"We loved being able to listen to her heartbeat for as long as we wanted. I didn't do it for reassurance at first, it was purely for fun and to feel even closer to her.
"My baby was two weeks overdue when I woke up in the early hours of Thursday morning around 3am and I didn't feel right.
"I felt unsettled but I couldn't put my finger on what was wrong. I went downstairs and sat on my pregnancy ball and after a few minutes of knowing that Evie's movements had changed, I got out the doppler and tried to listen for her.
"I heard some noises but not the same ones. I didn't know what to do, The doppler gave me something to hold on to.
"I was convinced I could hear her heartbeat, so after quite some time I went back to bed, still not feeling right but telling myself she was fine.
"I told my husband she wasn't moving as much but I was sure she would after I'd had some breakfast so I sent him to work.
"I had breakfast but still wasn't feeling any movement and I kept reminding myself that I'd heard her on the doppler. I called the labour ward who told me to come in.
"After arriving at the hospital alone, I was seen by a midwife who tried to listen for her heartbeat but found nothing.
"I told my husband to come to the hospital straight away. I was then taken to a room to have a sonogram and they didn't find her heartbeat.
"I felt my heart sink as I knew my baby had died.
"They had to do two further sonograms to be sure but I knew what they'd find.
"I looked at the screen and saw the chambers of her heart were still - there was no life - it had slipped through my fingers after getting so close.
"I wish I had listened to my instincts and sought help when I first felt something was wrong.''