RSPCA Investigation Into Dumped Horses In Oxfordshire
27 July 2018, 15:39 | Updated: 27 July 2018, 15:43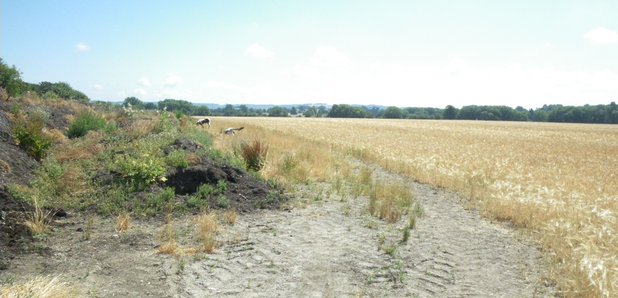 The RSPCA's trying to find out who dumped a dead horse and a critically injured foal in a wheat field near Chalgrove in Oxfordshire.
Two horses were discovered by a member of the public at around 10.30am on Wednesday 11 July on the edge of a wheat field off the B480 between Chalgrove and Cuxham.
RSPCA inspector Andy Eddy, who is investigating, said:
"We're really keen to hear from anyone who may know where these horses came from, and who owned them.
"There was an adult piebald mare which was sadly already dead, and a skewbald colt foal with horrific injuries to his front legs that had to be put to sleep by a vet on scene.
"We're hoping someone out there will know more and contact us on 0300 123 8018. There is never an excuse for simply abandoning an animal. This was a heartless and callous act carried out without a thought for the welfare of the horses."
Statistics have shown that in 2017 in Oxfordshire alone the charity received 219 complaints about 718 horses.
The RSPCA's inspectorate national equine co-ordinator Christine McNeil added:
"Up and down England and Wales, horses are being found sick, dying or sometimes dead. It is frequently the case that they have been abandoned and left to die. This is upsettingly very common and it's a massive issue - a very sad one at that.
"We are constantly receiving calls to our cruelty line - on average 80 per day about horses alone across England and Wales - as well as messages every day on social media from very concerned and upset people asking for our help."