School football training from pros
14 December 2017, 07:00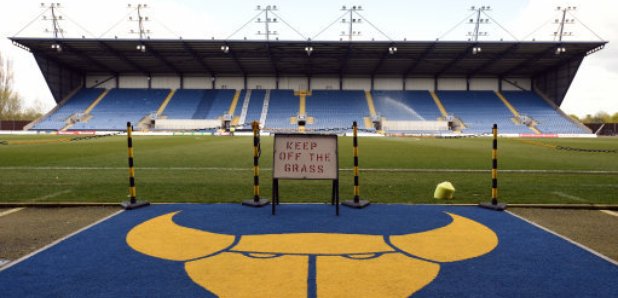 Primary pupils in Oxford are going to get coaching from United's Football Community Trust
The 'Primary Stars' project's aimed at helping youngsters achieve their sporting potential and is funded by the Premier League in partnership with Oxford City Council and Oxford United Football Community Trust.
Through the scheme, coaching staff from OUFCT will be supporting primary school teachers in delivering high quality Physical Education to pupils across Oxford.
As a part of this funding Oxford City Council's Sport and Physical Activity Team will be providing on-going training and advice to coaches involved in the partnership. During the sessions coaches will be receiving both practical and theoretical training from the team. Sessions have already begun, with further training to take place in January, and May.
The 'Primary Stars' project, funded by the Premier League has launched across the UK, with over 5,000 primary schools across England and Wales now involved.
The scheme currently has space for five primary schools within Oxford in areas of Blackbird Leys and Rose Hill; with Oxford City Council's Sport and Physical Activity Team looking to expand the programme in the future.
The City Council's Sport & Physical Activity team offer a variety of activities and projects for residents of all ages in Oxford including Fusion Leisure Centres, Ping! Oxford, GO Active, tennis, and Nordic Walking.
Earlier this year they achieved the highest possible rating of 'excellent' from the Sport England's national assessment scheme, Quest.
Councillor Linda Smith, Executive Board Member for Sport, Leisure and Parks, said: "The kids from Blackbird Leys and Rose Hill at the schools benefiting from the 'Primary Stars' programme can look forward to some top quality physical education training which I hope will encourage their interest in team sports, help keep them active and nurture any hidden talent. This partnership between local schools, OUFCT and Oxford City Council will also raise the standard of physical education in our city.