Schoolgirl Abducted And Assaulted In Oxford
2 October 2016, 12:51 | Updated: 2 October 2016, 13:11
Children in Oxford are being told to stay in groups with their friends after a teenage girl was snatched from the street and raped.
The girl was in her school uniform when two men took her from the street and put her in a silver car before attacking her in Marston on Wednesday morning.
Police have now confirmed that they're treating it is an abduction and rape and are looking for a silver hatchback, possibly a VW, in connection to the attack.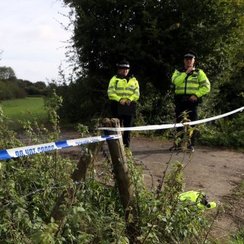 Over the weekend Police have released a new detailed description of two men they want to trace.
Det Supt Chris Ward, Head of Thames Valley Police Major Crime Unit, said: "The victim has now been able to provide more detailed descriptions of the two offenders which we are releasing.
"The first offender is a man with shaven dark blonde hair and balding, but no facial hair. He is in his mid twenties, of medium build, with blue eyes and about 6ft. He was wearing a hooded top with one pocket on the front and no drawstrings or logo, and black trousers. He spoke with a northern accent.
"The second offender is a man with brown hair that was gelled. He is in his late teens or early twenties, clean shaven, with brown eyes. He was slightly smaller in build than the first offender.
"I am appealing to anyone who knows who these offenders are, or recognises their descriptions to come forward immediately.
They've also said that passers-by could hold key information about what happened and that it may not have been obvious that she was being abducted.
The force think she was hugged by a man who then managed to get her into the car before the attack happened.
It happened in the area of Marston Ferry Road and Banbury Road around 8.25am.
Police say she was found more than three hours later she had gone knocking on doors on Cavendish Drive trying to find help.
Heart's Bryony Waite has been in Oxford today:
Detective Superintendent Chris Ward, head of Thames Valley Police's major crime unit, said: ``We are in the early stages of this investigation and we are carrying out extensive inquiries, including looking at CCTV footage.
``The abduction we believe took place between 8.15am and 8.40am, which would have been busy with commuters and people on the school run.
``We are asking anyone who saw a silver hatchback vehicle acting suspiciously in the area of Banbury Road and Marston Ferry Road during rush-hour.
``I would specifically like to appeal to any cyclists and drivers who passed through the area, to check any camera footage from a head or dash camera, to see if they have any footage matching the circumstances of the incident.
``We have stepped up patrols in the area and there will be a very visible police presence whilst the investigation continues.
``We are treating this investigation with an utmost priority and every effort is being made to identify and apprehend the offenders.''
Supt Christian Bunt, LPA Commander for Oxford, said: "This is a very concerning incident for all involved and I appreciate that it must be very concerning for the public.
"In light of this we are stepping up patrols in the area to provide reassurance and there will be a very visible police presence whilst the investigation continues.
"I would advise anyone worried about this incident to please speak to a neighbourhood officer or contact 101, or if you are worried about a child's safety please call 999.
"I would ask parents to consider the safety of their children and if they are walking to school make sure they try to keep in groups.
" I would also ask people to remain vigilant and report anything suspicious".