Second Guard Of Honour Held At Didcot Power Station
8 September 2016, 09:35 | Updated: 8 September 2016, 09:46
Another guard of honour has been held at Didcot Power Station after second missing man's body was recovered.
On Wednesday night, the second of three missing men was discovered in the rubble at Didcot A Power Station.
Just after 6am on Thursday morning, fire , ambulance, police and RWE workers joined members of Ken Cresswell and John Shaws family to respectfully mark the moment the body was recovered from the site and driven away in a private ambulance in a guard of honour along the road outside the power station.
Just as the sun rose, Didcot A Power Station fell silent.
Just a week ago, the first guard of honour was held on the same road after the body of Christopher Huxtable from Swansea was found.
It took just three days to identify him formally after a body was finally found in the tonnes of rubble.
There were more than six months between the building collapse and the discovery of the first of three missing men in the twisted metal and concrete.
Pictured: Christopher Huxtable.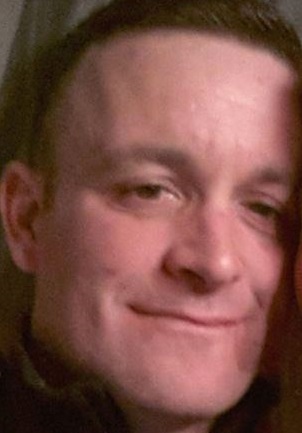 Back on that cold night in February, the body of Mick Collings was found, the first of four confirmed deaths after the partial collapse.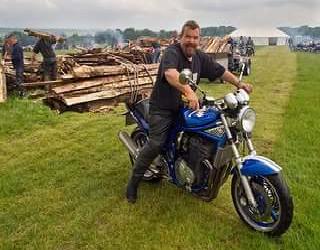 The old boiler house collapsed as it was being prepared for demolition and until yesterday two men were still missing in the rubble.
The agonising wait is now over for another family while one, final man is still missing.
Work stopped while the recovery of the second body from the rubble took place.
Pictured: Mick Collings:
Now formal identification is due to take place and Ken Cresswell or John Shaw will be able to go home to their loved ones.
As it was only a partial collapse, work in the first few months was slow as the site was too unsafe to pick through and a cordon was put in place to protect recovery workers.
New robots had to be invented to set the charges because of the instability of the building.
In July, the rest of the structure was demolished successfully, which has speed up the recovery operation.
RWE have been working 12 hours a day, 7 days a week to find the three men.
Now only one man remains in at the site, it is likely work will resume quickly so he can returned to his family as soon as possible.
Thames Valley Police have said:
"Our thoughts remain with the families of Ken Cresswell and John Shaw and we ask that their privacy is respected during this incredibly difficult time. They are being supported by specially trained Thames Valley Police officers".
Pictured: Ken Cresswell and John Shaw.