Sensory Garden Rocks Taken In Reading
25 July 2018, 15:18 | Updated: 25 July 2018, 15:33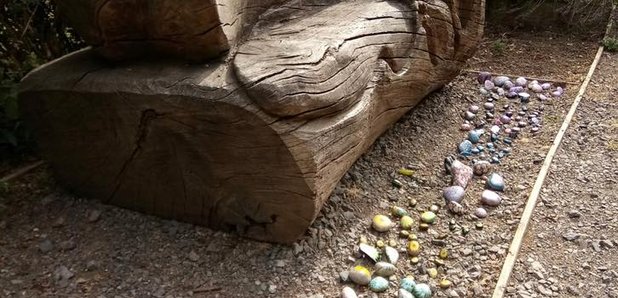 150 painted stones have been taken from a sensory garden.
Parents and children have been leaving their decorated rocks in an area of Linear Park in Calcot for others to find and share.
But organisers say they'd all gone missing this morning.
In a post on Facebook, Debor Baldree said:
"As many of you know, Wendy Harriss set up a kindness rock garden with a Flower theme within the sensory area of Linear Park in Calcot.
"The garden has been growing daily as more rocks were brought down by both adults & children. We believe by yesterday evening there were in excess of 150 painted rocks there...
"This morning every single one has been taken?? We are both at a loss to understand what has happened.
"Please if you see them dumped anywhere PM either Wendy or myself and we will come and collect them. This would have been a very heavy haul, they would have had to been loaded into a vehicle!"