Spate Of Thefts From Cars Parked At M4 Services
1 October 2017, 11:27 | Updated: 1 October 2017, 12:39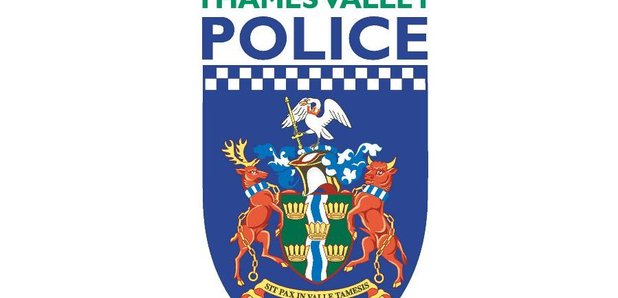 Officers are looking for dashcam footage from anyone who has used the Reading, Chievely and Membury services in recent weeks after spate of thefts.
Thames Valley Police are looking into seven separate times of days over the last few weeks
Officers are asking motorists who may have stopped at the services at the times of the offences to check dashcam footage or mobile phone footage as they may have inadvertently filmed the crimes or the offenders.
If you were at the services at the following times and have footage from your vehicles then Thames Valley Police officers would like to hear from you:
Reading Services
22/08/17 – 23/08/17 – from 4pm to 7am
11/09/17 – 12/09/17 – from 8pm to 7am
22/09/17 – from 7am to 7pm
Chieveley Services
18/09/17 – 19/09/17 – from 4.30pm to 5am
25/09/17 – 26/09/17 - from 6.30pm to 8.10am
27/09/17 – 28/09/17 – from 6.30pm to 6.05am
Membury Services
27/09/17 – 28/09/17 - from 7pm to 8am
Investigating officer Sergeant Alan Hawkett said: "There have been a spate of thefts from motor vehicles at Reading, Chieveley and Membury Motorway Services in West Berkshire.
"We are appealing to the public who may have witnessed suspicious activity on the dates specified to get in contact.
"We are particularly interested in reviewing any dashcam footage from those dates as peoplemay have unknowingly captured offenders or their vehicles.
"The majority of the offences happen during the hours of darkness, curtain-side lorries are being targeted and large quantities of property are being stolen as well as and tools from commercial work vans."
Please can all dashcam footage be forwarded to HungerfordandDownlandsNHPT@thamesvalley.pnn.police.uk
You can also provide information anonymously to Crimestoppers on 0800 555 111.
Sgt Hawkett added: "It is really important for customers who use the motorway services to be vigilant of their surroundings, paying attention to any suspicious activity and reporting this to the police.
"Always call 999 in an emergency. It's an emergency when a crime is being or about to be committed, there's a risk of injury, or there's a risk of serious damage to property.