Stag Warning From Aylesbury Man
31 May 2017, 08:30 | Updated: 31 May 2017, 08:37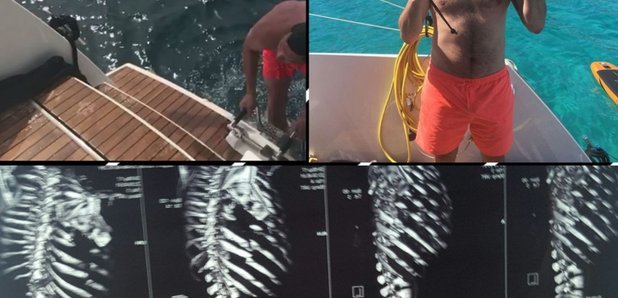 An Aylesbury man - who impaled himself on a pole, while jumping off a boat in Croatia - is telling us to think about how much we drink on stag and hen do's.
Scott Simpson suffered a punctured lung and seven broken ribs.
But, as he'd been drinking, his insurance didn't cover the cost of bringing him home.
The 29 year-old now recovering in the UK after his friends raised thousands to fly him back.
He's told Heart: "Obviously we go on holiday to relax and unwind.
"And I'd never condescend people and tell them not to drink.
"But just maybe be a bit more cautious of your surroundings and don't take any unnecessary risks.
"I've had to learn this the hard way.
"Being put back in that situation now knowing what I know now, would I have jumped off that deck? No, obviously."