Street In Oxford Among Country's Most Expensive
23 December 2016, 07:22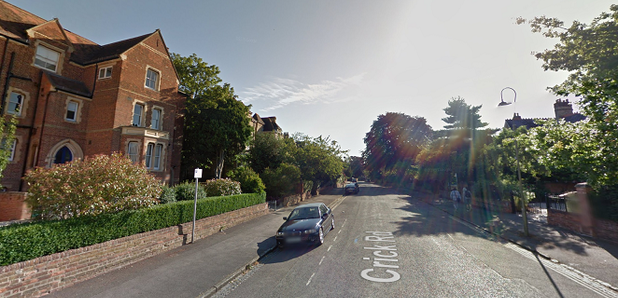 A leafy street in Oxford has been named among the country's most expensive roads.
Crick Road is just round the corner from the University parks and Kellogg College.
The average home there would set us back just more than £4m.
Eaton Square in London's Belgravia district topped the list with the average home commanding nearly £17m.
Have a look at the Top 20 below:
1. Eaton Square, Westminster, London, SW1W, £16,944,000
2. Grosvenor Crescent, Westminster, London, SW1X, £16,918,000
3. Ilchester Place, Kensington, London, W148, £16,029,000
4. Lansdowne Road, Kensington, London, W112, £12,830,000
5. Chester Square, Westminster, London, SW1W, £12,534,000
6. Lansdowne Crescent, Kensington, London, W112, £10,842,000
7. Kensington Road, Kensington, London, W85N, £10,185,000
8. Camp End Road, Weybridge, South East, KT13, £5,164,000
9. Cavendish Road, Weybridge, South East, KT13, £4,705,000
10. Panorama Road, Poole, South West, BH13, £4,618,000
11. East Road, Weybridge, South East, KT13, £4,521,000
12. Queens Drive, Leatherhead, South East, KT22, £4,410,000
13. Coombe Park, Kingston Upon Thames, London, KT27, £4,398,000
14. West Road, Weybridge, South East, KT13, £4,373,000
15. Crick Road, Oxford, South East, OX26, £4,049,000
16. Leys Road, Leatherhead, South East, KT22, £3,687,000
17. The Green, Richmond upon Thames, London, TW91, £3,656,000
18. Ham Common, Richmond upon Thames, London, TW10, £3,606,000
19. Spicers Field, Leatherhead, South East, KT22, £3,522,000
20. Princes Drive, Leatherhead, South East, KT22, £3,505,000