Talks To Try And Stop Train Strikes
3 January 2018, 08:48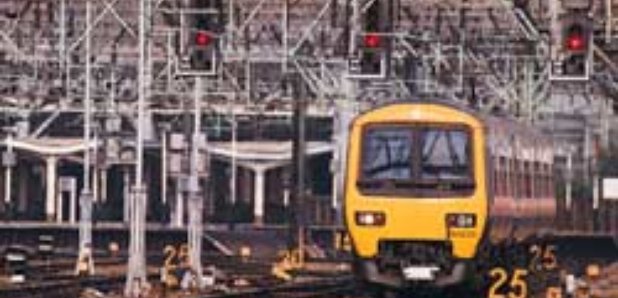 Last-ditch talks aimed at averting some of the strikes planned on the railways next week will be held on Wednesday, as the fallout from the train tickets price increase continues.
The Rail, Maritime and Transport (RMT) union said it will be meeting senior managers from South Western Railway and Arriva Rail North to try to find a solution to the long-running dispute over the role of guards.
A series of strikes is due to be held next week at both companies as well as on Southern, Merseyrail and Greater Anglia.
The union said that proposed talks with Southern, where the dispute has been on-going for 20 months, "collapsed".
RMT general secretary Mick Cash said: "RMT will enter the talks with South Western Railway and Arriva Rail in good faith and seeking an agreement which guarantees a guard on their trains and protects the safety, security and access of the travelling public.
"If we can secure that kind of agreement in Scotland and Wales, there is no reason at all why we can't do the same in England.
"The union is angry and frustrated that our efforts to get talks back under way with Southern over 20 months into our dispute with the company have been kicked back in our faces when it looked like we were making some progress.
"RMT will continue to press all of the rail companies for genuine and meaningful talks in each of the separate disputes over safety and the role of the guard."
A spokesman for Govia Thameslink Railway, parent company of Southern, said: "We have consistently said that we will not meet the RMT while they are planning strike action.
"Far from being reluctant to make progress, we invited them to talks on December 20 and within hours this was rebuffed with an RMT announcement of fresh strike action for January 8."
It came as Transport Secretary Chris Grayling said he has not "shirked the issue" after he was criticised for being in Qatar as rail passengers are hit with the largest fare rises in five years.
Mr Grayling said the fare increases were "higher than I would wish", and accused Labour of being "completely hypocritical" on rail fares.
Shadow transport secretary Andy McDonald claimed the timing of the two-day visit, where Mr Grayling is due to meet members of the Gulf state's government and business leaders, "smacks of a man running scared" as the cost of train tickets rose by an average of 3.4%.
But speaking to LBC radio from Qatar, Mr Grayling denied leaving the country to dodge the row over fares, insisting it was "important that during parliamentary recess ministers go to other countries where there are business opportunities".
"This increase was announced a month ago, and I've done radio interviews about it and answered questions in the House of Commons, so I don't think I've shirked the issue," he said.
The Department for Transport said Mr Grayling's visit aimed to strengthen the UK's relationship with Qatar ahead of Brexit, and he will seek to support the delivery of a commitment to invest a further £5 billion across the UK in the next three to five years, which was made at the Qatar-UK Business and Investment Forum last year.