Thame's Anti-Social Behaviour Solution?
26 October 2017, 11:30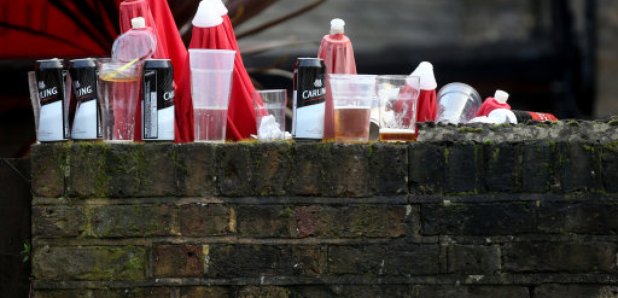 The local authority wants to give police officers new powers to stop people gathering in the town causing trouble
Following local feedback, South Oxfordshire District Council is proposing to introduce a new Public Spaces Protection Order (PSPO) which would allow police to target specific anti-social behaviour offences that occur in public areas.
The PSPO being proposed for Thame would allow police to prohibit groups of three or more from congregating if there were concerns they were behaving anti-socially, or likely to cause alarm, distress or a nuisance in a public place. Groups causing a problem could then face fines if they failed to disperse when requested.
The order would only target anti-social behaviour and would not prevent groups from gathering together who are doing so peacefully.
The proposed new order for Thame would also continue to give the police powers to tackle alcohol related anti-social behaviour, which they currently have under the town's Designated Public Places Order (DPPO), in place since 2009, which this new order will replace.
The district council is also proposing to introduce a PSPO in Henley-on-Thames to retain the existing powers the police currently have to tackle alcohol related anti-social behaviour under the town's DPPO. The police find these powers particularly useful in helping to maintain safety at larger events in the town such as the Henley Regatta.
Members of the public can now comment on the two draft Public Spaces Protection Orders:
" to comment on the PSPO proposed for Thame* visit survey.southandvale.gov.uk/s/PSPO_Thame
" to comment on the PSPO proposed for Henley visit survey.southandvale.gov.uk/s/PSPO_Henley
For assistance, or to request a paper copy of either consultation, please call 01235 422154.
Responses to the two consultations need to be made by midnight Monday 20 November. The council will then use the feedback to help finalise the two PSPOs and hopes to have the new Orders in place by Spring 2018.
Cllr Elizabeth Gillespie, Cabinet Member for Community Safety at South Oxfordshire District Council, said: "In Thame the proposed order would give police greater powers to address anti-social behaviour caused by groups congregating in public areas. In Henley police want to retain the existing alcohol related powers but don't see a need for any new measures to be implemented.
"We now want to hear what people think of the proposals. PSPOs can be tailored to the needs of a specific town and it's important that the schemes we implement are suitable for Thame and Henley."