Thames Locks Get Upgrade
23 October 2017, 10:30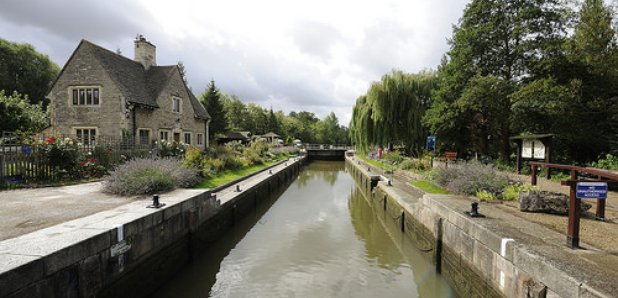 £1.4 will be spent along the river including on 3 in Oxfordshire and Berkshire
The Environment Agency embarks on its annual winter programme of major repairs and refurbishments to locks along the non-tidal River Thames at the end of this month.

From Monday 30 October, work will start at 6 out of the 45 sites it owns and operates - 2 in Oxfordshire, 1 in Berkshire, 2 in Surrey, and 1 in Middlesex. Together, they will have a total of £1.4m spent on them.

The most significant project is at Blakes Lock in Reading, Berkshire. At this site, which is the 'gateway' lock between the town's two main waterways – the River Thames and the Kennet and Avon Canal, £750,000 is being spent on refurbishing the lock chamber and all four lock gates, and numerous other improvements.

Another major project is at Teddington Lock in Middlesex. This sites marks the border between the non-tidal and tidal River Thames and uniquely, contains three different locks. The largest of these, the barge lock, is, at 650 feet (198.12 metres) long and holding 1.75 million gallons (8 million litres) of water, the largest lock on the non-tidal Thames by some considerable margin. Here, the two downstream or 'tail' gates, each weighing 11 tonnes, are being lifted out and taken away for refurbishment.

Gates from Shifford Lock near Bampton, and Clifton Lock near Abingdon, both in Oxford, are also being refurbished, and at Molesey Lock in East Molesey, Surrey too.

At Bell Weir Lock in Egham in Surrey, the rubbing timbers are being replaced . These protect the walls of the lock from impact damage by boats,.

Barry Russell, Waterways Manager, said: "We maintain and operate 45 locks in total. These are part of a portfolio of over 1000 navigation structures on the Thames that we look after. Many of these are important heritage assets which we are custodians of on behalf of the nation, and without them, boating on the Thames as we know it simply wouldn't be possible. So taking good care of them is a huge responsibility for us, but one we're very proud to have."

Funding for the work comes from boat registration fees and government. The annual investment in their upkeep ensures the locks are in good working order, enabling boaters to carry on cruising throughout the 135 miles of navigable waterway from Cricklade in Wiltshire, near the river's source, to Teddington in south west London, where the river becomes tidal.

The work is done during the winter months when there are very few boats on the river. This minimises disruption if locks need to be taken temporarily out of service.

All the work being carried out this year will require the lock to be closed for a period of time. The longest closure is at Blakes Lock. Due to the scale and complexity of the work, the lock may need to be closed for up to five months.

"The work we are doing at Blakes Lock is extensive, and very complex, but only needs to be done once in a generation" continued Barry. "It will keep the lock in good working order for another 30 years or more."

"The work must be carried out carefully, and methodically, but as always, our aim is to complete ahead of schedule if at all possible."

At Teddington, boats will be able to use one of the other two locks on site to pass through while the barge lock is temporarily out of service.
Photo courtesy Environment Agency