Thames Valley Drink Drive Campaign Starts
1 December 2017, 07:00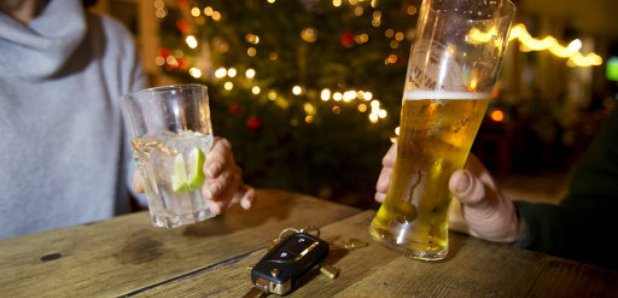 Officers say they'll be doing even more breath tests this year for alcohol and drugs.
A month-long campaign begins today to target drivers who cause destruction and distress to others by driving under the influence of either drink or drugs, as part of Operation Holly.
Thames Valley Police and Hampshire Constabulary are working together as part of the two forces' Joint Operations Unit (JOU) to deter and detect behaviour behind the wheel that puts lives in danger on our roads.
Members of the public are encouraged to report drink or drug drivers by calling 999 if the person is an immediate risk there and then, otherwise please call 101 with the details of the last seen location of the vehicle, make, colour and registration, if known. Alternatively, people can contact Crimestoppers anonymously by calling 0800 555 111.
Drug driving and drink is recognised by independent research as one of the 'fatal four' factors that results in collisions that cause people to be killed or seriously injured.
Officers from both forces will be conducting operations throughout December across the areas of Thames Valley, Hampshire and the Isle of Wight. If officers suspect someone may be impaired by drugs they are authorised to carry out a roadside drug test which will detect any trace of an illegal drug.
Road Safety Sergeant for Thames Valley Police, Chris Appleby said: "Drug and drink driving are both very serious offences and all drivers need to understand the gravity and consequences of their actions if they drink and drive. If you are not sure, then it is not worth the risk."
"Operation Holly is designed to be a deterrent to any motorist thinking about driving while impaired by the effects of drugs or alcohol. The importance of personal responsibility for your choices must be emphasised.
"Please think about the pain and misery you could inflict on innocent road users by a reckless decision to drive or ride after taking drugs or consuming alcohol.
"Drug drivers should realise we can now test on the roadside for certain drugs. Only a trace amount of an illegal drug in a person's system could lose them their licence like drink driving. We do not need to prove you are impaired."
Motorists breaking the law can face a criminal conviction, a prison sentence, driving ban, and the loss of your job.
As part of the campaign every driver involved in a collision will be asked to provide a specimen of breath in accordance with the Road Traffic Act 1988.
Extra patrols will also be carried out based on intelligence about suspected offenders on drug and drink driving.
Sergeant Appleby, adds: "I ask people to remember particularly that it is not possible specifically to say how much alcohol you can drink and stay below the limit. The way alcohol affects you varies depending on your personal characteristics.
"A conviction for drink/drug driving has the potential to ruin a person's life and the incident itself the potential to cause serious injury or death on the roads - It's not worth the risk."