Thames Valley Officers Issued Spitguards
8 February 2017, 05:55 | Updated: 8 February 2017, 05:56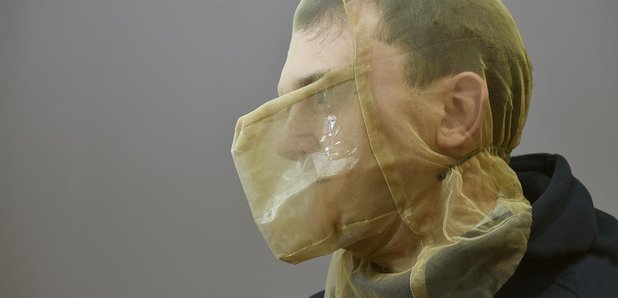 All frontline police in the Thames Valley and Hampshire are being issued controversial spitguards.
It's to protect them and other emergency workers from being spat at.
Since April last year there've been 306 assaults on Thames Valley officers involving spitting and officers say more suspects are now spitting blood.
They will be given training on how to use the spitguards before they're introduced.
The hoods are made of breathable see-through material with a plastic section which prevents a person from spitting.
Assistant Chief Constable David Hardcastle has said, "Spit guards are being introduced to help protect officers, other emergency services personnel and members of the public from this unacceptable and potentially dangerous behaviour.
"Our officers put themselves at risk every day to protect the public and we want to ensure that they have the appropriate equipment to deal with the challenges they face. Everyone should be able to go to work without the possibility of being assaulted, including being spat at.
"The management team have listened to concerns raised by officers as well as taking on board recent recommendations from the National Police Chief's Council and have taken the decision that spit guards will be rolled out to all front line officers across the Force."
The Thames Valley Police Federation added, "We fully support the personal issue of spit guards and are delighted the force have concluded that they are necessary for the personal protection of officers a position that we have held for some time".