Thames Valley Ready For England Semi-Final
11 July 2018, 13:11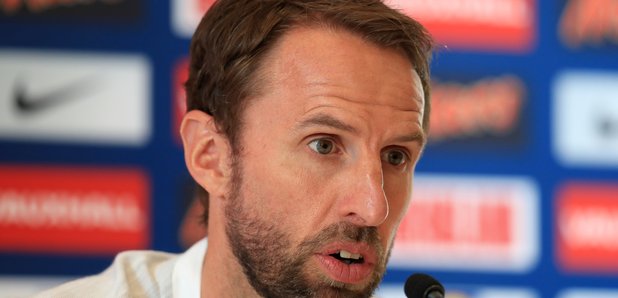 It's the biggest day in English football in three decades - a first World Cup semi final since 1990 - and the Thames Valley is getting excited!
A win over Croatia would take us to our first final since 1966. It'd be against France this Sunday after they beat Belgium 1-0 last night.
Fans will now be able to watch on a big screen in Bracknell, at The Lexicon. An enormous 20 metre sq LED screen has been put up in Bond Square.
On Thursday July 12 and Friday July 13 shoppers can take a break to catch the Wimbledon semi-final - before the men's tennis final then the World Cup final on Sunday!
Sue Boor, head of marketing at The Lexicon says:
"With tennis and football fever taking over the whole country we are excited to welcome families to The Lexicon to enjoy these fabulous sporting matches. It promises to be a fantastic week to celebrate together in the town centre, whatever the results!"
Thames Valley Police says there'll be an increased police presence in towns and cities. In Reading, Blagrave Street will be closed from 5.30pm until 11pm and Friar Street will be closed 10 minutes before the final whistle until 11pm to accommodate the crowds.
Chief Inspector Colleen Lavery, based at the Joint Operations Unit, said:
"We are working to ensure that our local communities remain safe to watch the game.
"Although the vast majority of supporters will enjoy the game responsibly, it only takes a few individuals to spoil the atmosphere for everyone else. There have been a number of incidents in the Thames Valley over the last few weeks ranging from an ambulance being damaged through to public disorder.
"This is a peak period of demand for the emergency services. Please do not take critical emergency resources away from those who really need it by behaving recklessly.
"We would like to remind everybody to drink responsibly and that anti-social behaviour will not be tolerated. Dispersal Notices will be issued against offenders where appropriate, which could result in them missing the game.
"To report any incidents of anti-social behaviour, please call Thames Valley Police on 101. Alternatively, you can contact Crimestoppers anonymously on 0800 555 111. Please only call 999 in an emergency, where there is an immediate threat to life."
South Central Ambulance Service Assistant Director of Operations, Paul Jefferies, said:
"Due to the heatwave and England's quarter-final game on Saturday we saw a 32% increase in emergency 999 calls between 12.00 on 7 July and 06.00 on Sunday 8 July. Fortunately, the vast majority of fans celebrated in the right way in our region and we didn't see any damage to ambulance vehicles or property that colleagues elsewhere in the country had to deal with.
"However, it was still exceptionally busy and therefore these additional plans have been put in place so we are prepared for a similar expected increase. It is important that people understand that we will always prioritise our staff and resources to the most seriously ill or injured patients. People with less serious emergencies – our Category 3 or Category 4 patients who we would normally get to within two or three hours respectively – may experience some delays over and above these usual response times as a result.
"I hope people across our region enjoy the game, celebrate or commiserate with the same spirit and style Gareth Southgate has demonstrated so admirably so that we can make ensure everyone tonight – not just football – is coming home safely."