Thames Water Urges Customers To Save Water
3 August 2018, 08:39 | Updated: 3 August 2018, 08:43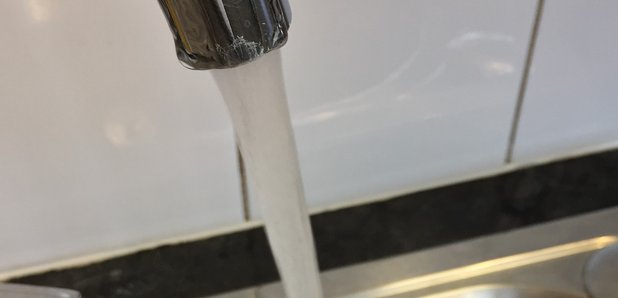 As the heatwave returns to the Thames Valley today, we're being reminded to not waste water.
Thames Water says demand's staying high despite recent rain, and is asking customers to watch how much they use.
It's been pumping an extra 450 million litres a day into its network.
In contrast, demand across the company's region fell by 10% last weekend during the damp and cooler weather but with the mercury set to hit 30 degrees again, Thames is asking customers to save water wherever they can.
Andrew Tucker, water efficiency manager at Thames Water, said:
"There is plenty of water to go around, but the sheer volume of water being used all at the same time across our 20,000km of pipes means it's a challenge for us to produce it quick enough to meet demand.
"The connection between weather and demand for water is obvious and has been proven by the recent heatwave and last weekend's cooler temperatures. We're fully expecting demand to increase again this weekend as people use paddling pools to cool down, take longer showers and water their gardens.
"We don't want to stop anyone enjoying our water but instead urge everyone to make some really small changes like using paddling pool water to give the plants a drink, and using a watering can instead of a hose or sprinkler."
Thames Water's top tips for saving water are to turn the tap off while brushing your teeth, fix leaky loos and dripping taps, use a watering can instead of a hosepipe, put off washing the car until the heatwave is over and use the dishwasher and washing machine only when full.
In addition to using water sparingly, the company is also asking customers to report any new leaks they may see on roads and pavements so they can be assessed and fixed.
The firm is currently fixing more than 1,000 a week, including leaks on pipes within private property boundaries which are legally the responsibility of the property owner, but which Thames fixes for free. During a two week period last month, the firm fixed around 150 leaks on customer properties.
Thames Water is also visiting homes, businesses and high-use customers across its region to offer water saving advice and fix small internal leaks on taps and toilets. It recently fixed dozens of leaks in one large Aylesbury hotel alone, and estimates the visits are saving more than five million litres of water every day.