Timmy Mallet's Bike Stolen In Berkshire
7 August 2018, 17:11 | Updated: 7 August 2018, 17:17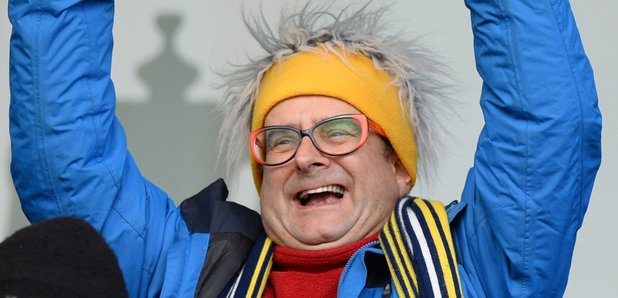 Former kids' TV star Timmy Mallett says his bike's been stolen from outside his local pub in Berkshire - after using it for a charity ride across Europe.
Former children's TV star Timmy Mallett has said it is an "awful irony" that his bike, named after his late brother and cycled thousands of miles across Europe, was stolen in his local village in Berkshire.
Mallett - an Oxford United fan - said that the bike had been his "best pal" during his pilgrimage to the Camino de Santiago, in Spain, which he embarked on five days after his brother Martin, who had Down's Syndrome, died aged 64.
Mallett told the Press Association:
"Martin would have been 65 tomorrow and the loveliest thing would be to get the bike back tomorrow."
And he added: "The irony is so awful. You can take it all over the world and yet at home it was not safe at the local village, in the lovely local pub."
He says he's 'heartbroken' that the bike's been taken and is offering a 'substantial reward' for its return.
It happened in the Maidenhead area on Friday.
Thames Valley Police tweeted the presenter to say they were "on the case".