Train Passengers Face Disruption Over Christmas
24 December 2016, 11:13 | Updated: 24 December 2016, 11:17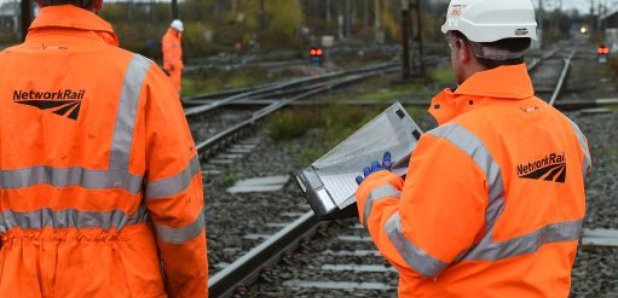 Work on the major Crossrail Project so trains from Reading and Oxford will not go to Paddington.

London Paddington station has shut for Christmas.
It'll be closed for the next four days as part of work on the major Crossrail Project so trains from Reading and Oxford will be diverted to Marylebone or Waterloo.
Network Rail is advising passengers to plan their journeys as early as possible this Christmas. This is ahead of another huge programme of upgrade work with up to 200 projects being delivered across Britain over this holiday period.
There are major programmes of work across the rail network this Christmas Christmas 2016 upgrade work

This essential programme of investment is part of Network Rail's Railway Upgrade Plan that provides more and faster services to help relieve over-crowding and responds to the tremendous growth encountered on Britain's railways.
Work takes place all year round as part of our Railway Upgrade Plan, but we usually carry out larger upgrades over bank holidays as this is when passenger numbers are at their lowest.
This Christmas will see significant investment in our railway with thousands of Network Rail's orange army working hard to deliver hundreds of crucial projects to improve Britain's railways. This will mean changes to services over the festive period, so we strongly advise passengers to plan their journeys as early as possible.
Despite our essential upgrades the vast majority of the rail network, over 95 per cent, remains unaffected and will be open for business as usual.
This vital investment will make the railway more reliable for years to come, while improving journeys for thousands of passengers. There's never a good time to impact on journeys and I'd like to thank passengers in advance for their patience.
Phil Hufton, managing director England and Wales, Network Rail
Larger pieces of work are planned for bank holidays as they are generally quieter periods with up to 50 per cent fewer passengers travelling by rail. Work on a few major projects will begin on Christmas Eve, a Saturday this year and a quieter time for rail travel, giving engineers and maintenance teams four clear days to make significant progress on major projects that will deliver numerous passenger benefits.
Passengers are being advised to plan their journeys more carefully this year as there will be significant changes to train services out of London Paddington and London Liverpool Street. A breakdown of how journeys may be affected can be found by visiting National Rail Enquiries' website and by following #ChristmasWorks on Twitter.
Some of the biggest projects being delivered this Christmas include:
Crossrail West: Work taking place between Old Oak Common, Stockley, Hayes, Acton and Maidenhead means there will be significant changes to services out of London Paddington from Christmas Eve, including services to Heathrow.